Taught by artist and conservation biologist Hara Woltz. and ecology educator Shelly Forster, this course offers an alternative to the traditional summer camp and will be a transformative experience for students entering grades 8-12 who are looking to deepen their understanding of the environment where they live.
Weaving together science and art, this class offers students a unique opportunity to combine field ecology and artistic practice as they investigate the 2000 acres of the Cary Institute of Ecosystem Studies. Through guided explorations of the Institute's forests, fields, and wetlands, and in-depth engagement with artists and scientists and their research projects, the class introduces students to a variety of observational and notational methods that are applicable to inter-disciplinary thinking and innovation.
Throughout history, both scientists and artists have used field journals to note their observations of the ecological world and develop their ideas. The practice of recording and experimenting in journals engages and develops lateral thinking capabilities that serve students in a variety of academic capacities.
During the week, students will create visually layered experimental field journals, and engage in site-specific art creation based on scientific research. Students will experiment with a number of techniques including data visualization, sketching, collaging, writing, and critical questioning that make the process of notation compelling, creative, and highly enjoyable.
Schedule
Art+Science is open to any student entering grades 8-12 in fall 2020.
Session 1: July 20-24, 9:00 a.m. – 4:00 p.m. The Session 1 theme this year will be plants and insects.
Session 2: July 27-31, 9:00 a.m. – 4:00 p.m. The Session 2 theme this year will be wildlife.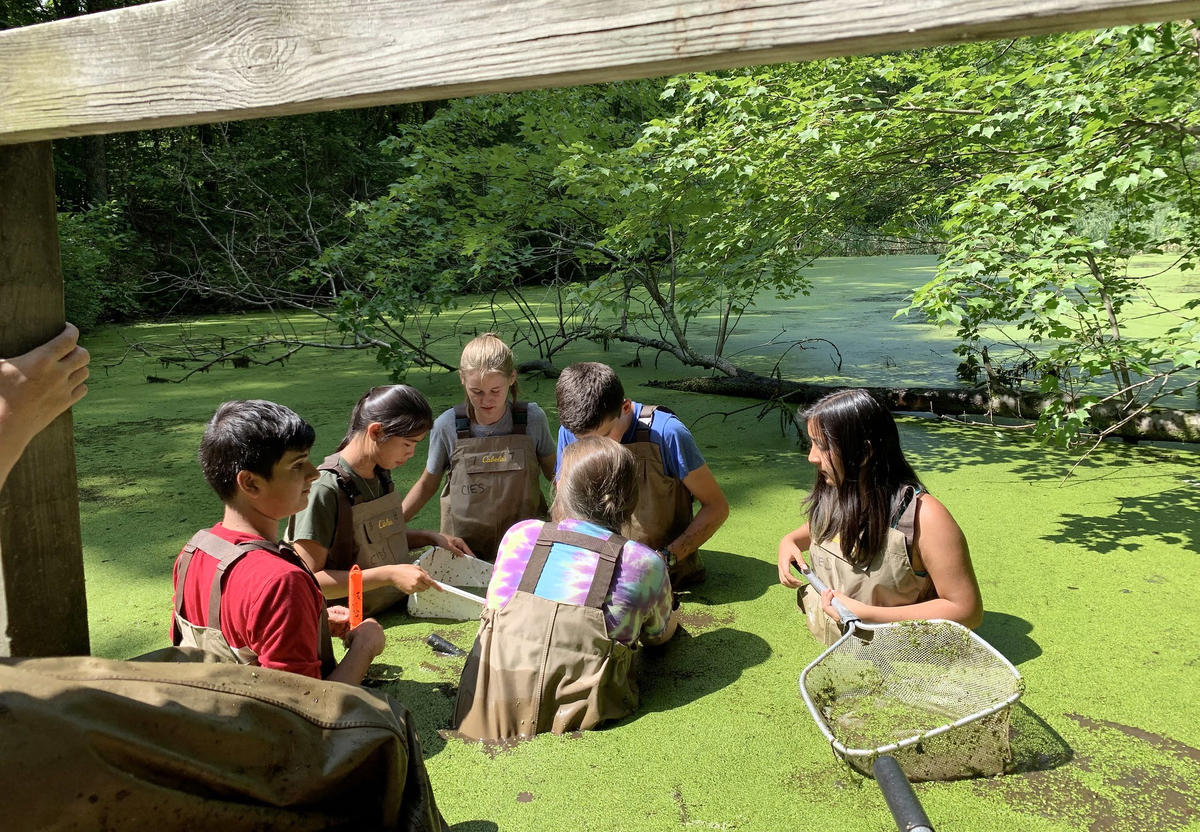 Tuition
Each one week Art+Science costs $385 per student. A limited number of scholarships will be available for students in need of financial assistance. Scholarship applicants must meet federal free and reduced lunch requirements.
Scholarship application (english)
Scholarship application (spanish)
Please email caryeducation@caryinstitute.org for more scholarship information.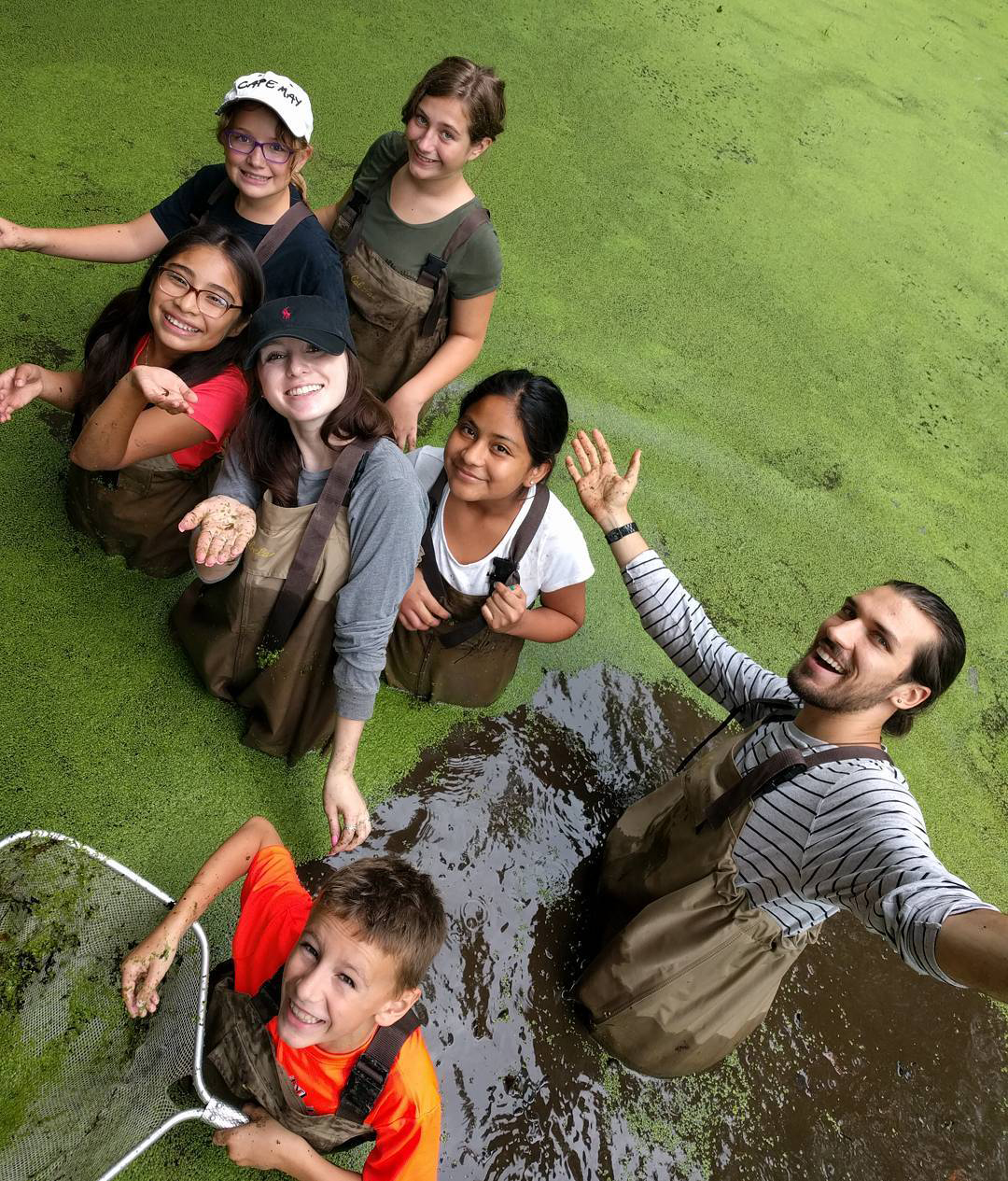 What campers have to say...
How did camp change how you think about observation?
"You really have to observe something carefully so you can see all the details that you might not from far away."
"I became a lot more open and observant to the world around me, and I learned that you should record even the smallest of observations."
 "I noticed how detailed many things are, and that art really represents the beauty of it."
About Hara Woltz
Cary's Fall 2015 artist-in-residence, Hara Woltz is an environmental artist and scientist that uses a variety of media to address the destruction and conservation of ecological systems. Her solo and collaborative projects investigate the complex relationships between humans and other living organisms. Field research is integral to the creation of her work. Informed through direct immersion, she documents, questions, and mitigates the impacts of human constructs—perceived and concrete—on the environment and its inhabitants.
Hara has worked on a variety of ecological and habitat design projects throughout the world, including the Asia Trail at the National Zoological Park in Washington, DC, habitat restoration for native species on the North Island of New Zealand, giant tortoise and albatross habitat assessment and restoration in the Galápagos, and bio-cultural resilience in the Solomon Islands. Her work has also appeared in a variety of publications, including ORION, Biological Conservation, Popular Science, and Landscape Architecture Magazine.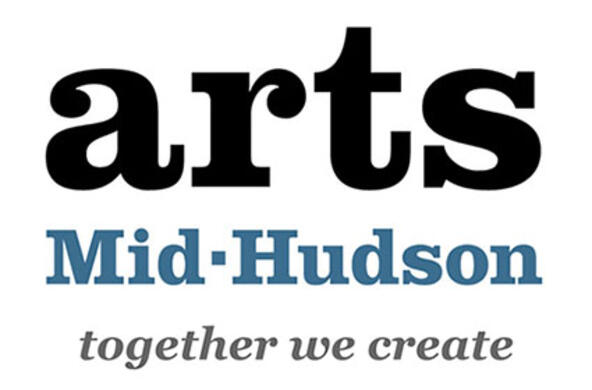 This project is made possible with funds from the Statewide Community Regrants Program, a regrant program of the New York State Council on the Arts with the support of the Office of the Governor and the New York State Legislature and administered by Arts Mid-Hudson.