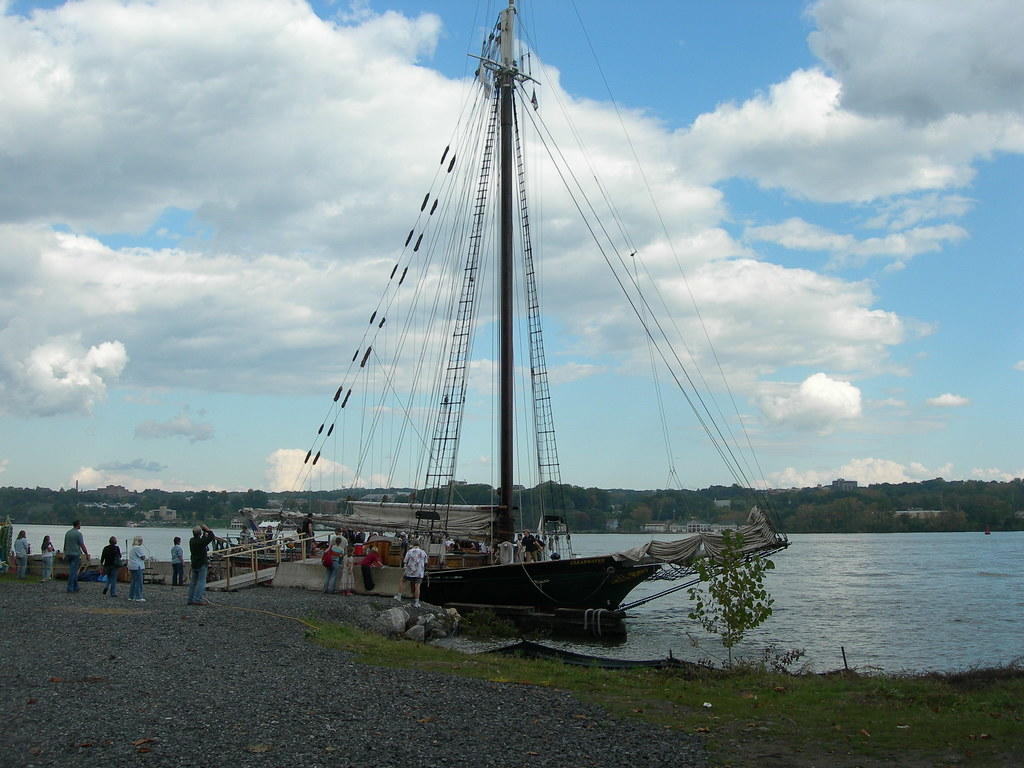 Sloop Clearwater Trawling Data
Background
Scientists use trawls - large, cone-shaped nets towed by boats through the bottom and/or midwater zones1 - to survey the aquatic species present in the water at a specific moment in time. Researchers and students aboard the sloop Clearwater (a sloop is a type of sailboat) have collected sixteen years' worth of fish and crab density and diversity data along the entire length of the Hudson River using trawls. These data have been instrumental in evaluating the biotic health of the Hudson River. 
This dataset allows students to explore shifts in Hudson River aquatic species populations over time. Students can investigate potential connections between aquatic species richness, seasonal weather, and location along the Hudson. 
1FAO Fisheries and Aquaculture Department, 2020
Data Sampling and Compilation
Data Source: Maija Liisa Niemisto, Hudson River Sloop Clearwater, Inc.
Dataset Timeframe: 1999-2015
Data Collection Methods: The Hudson River Sloop Clearwater is an educational sailing vessel, used along the Hudson River from April through October. Students are involved in trawling, identifying, and counting for every catch. Trawl nets were used in the Hudson River along the riverbed for an average of ten minutes per catch. 
Information About Site: Trawls occurred from Hudson River Mile 0 (Brooklyn) to River Mile 145 (Rensselaer).
Prepared by: Jessica Genter, Marymount School of Manhattan