Mid-Hudson Young Environmental Scientists (MH-YES) is a program where 12 high school students, 3 undergraduate students, and 1 high school teacher design and carry out field and lab studies to learn more about their local watershed.
About MH-YES
The Mid-Hudson Young Environmental Scientist (MH-YES) program is an opportunity for twelve high school students local to Dutchess County, New York – mentored by three undergraduate students, one high school teacher, and three scientists – to work together in the field and lab to design and conduct research projects focused on both terrestrial and aquatic components of local watersheds.
The mission of MH-YES is to pique the interest of high school students in studying and working in environmental science, especially those from groups traditionally underrepresented in STEM (Science, Technology, Engineering, & Mathematics). We hope to build a team that is diverse in many different ways, enabling participants of all backgrounds to bring their unique interests, goals, and talents to the program.
MH-YES is a full time, 3-week program that runs during the month of July. MH-YES takes place at Cary Institute along the Wappinger Creek in Millbrook and Marist College and field sites along the Fall Kill Creek in Poughkeepsie. Transportation will be available for students between their homes and program activities.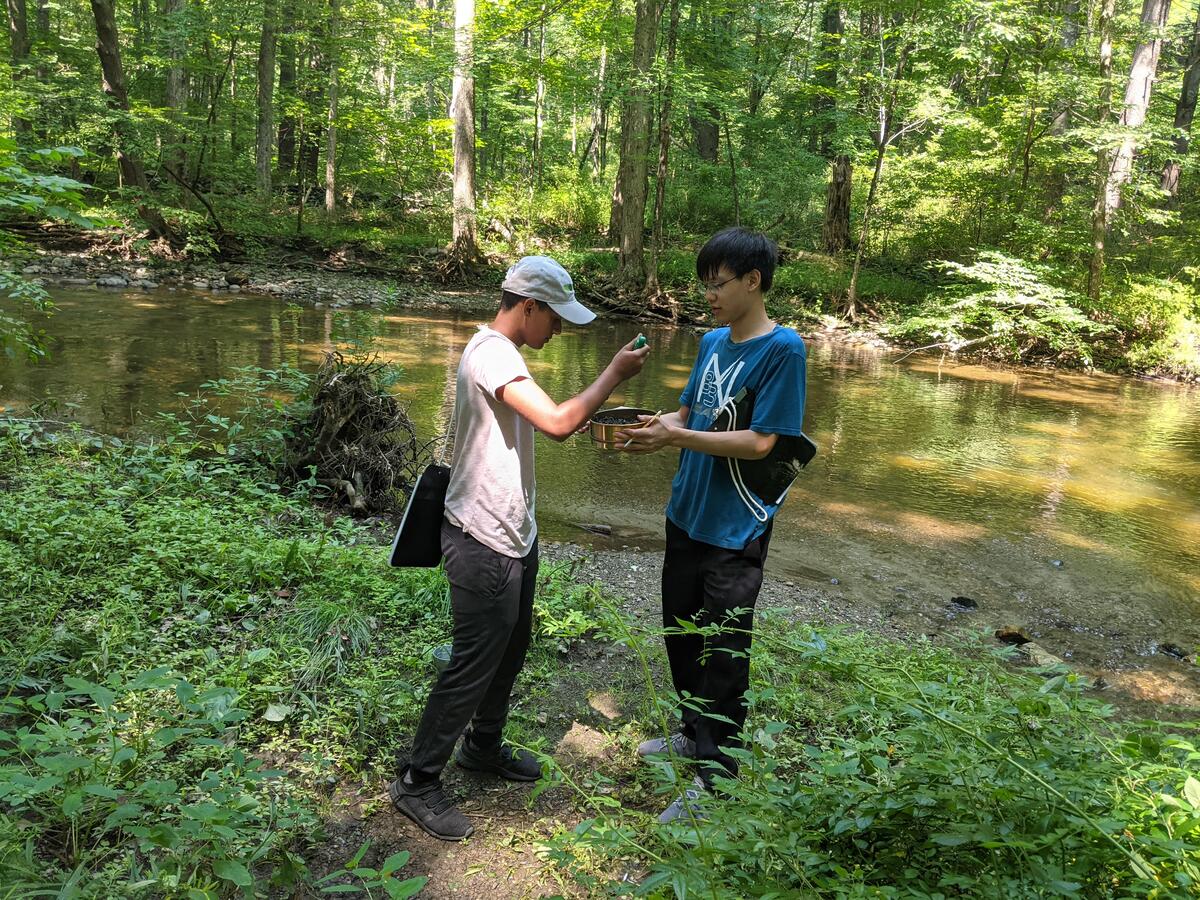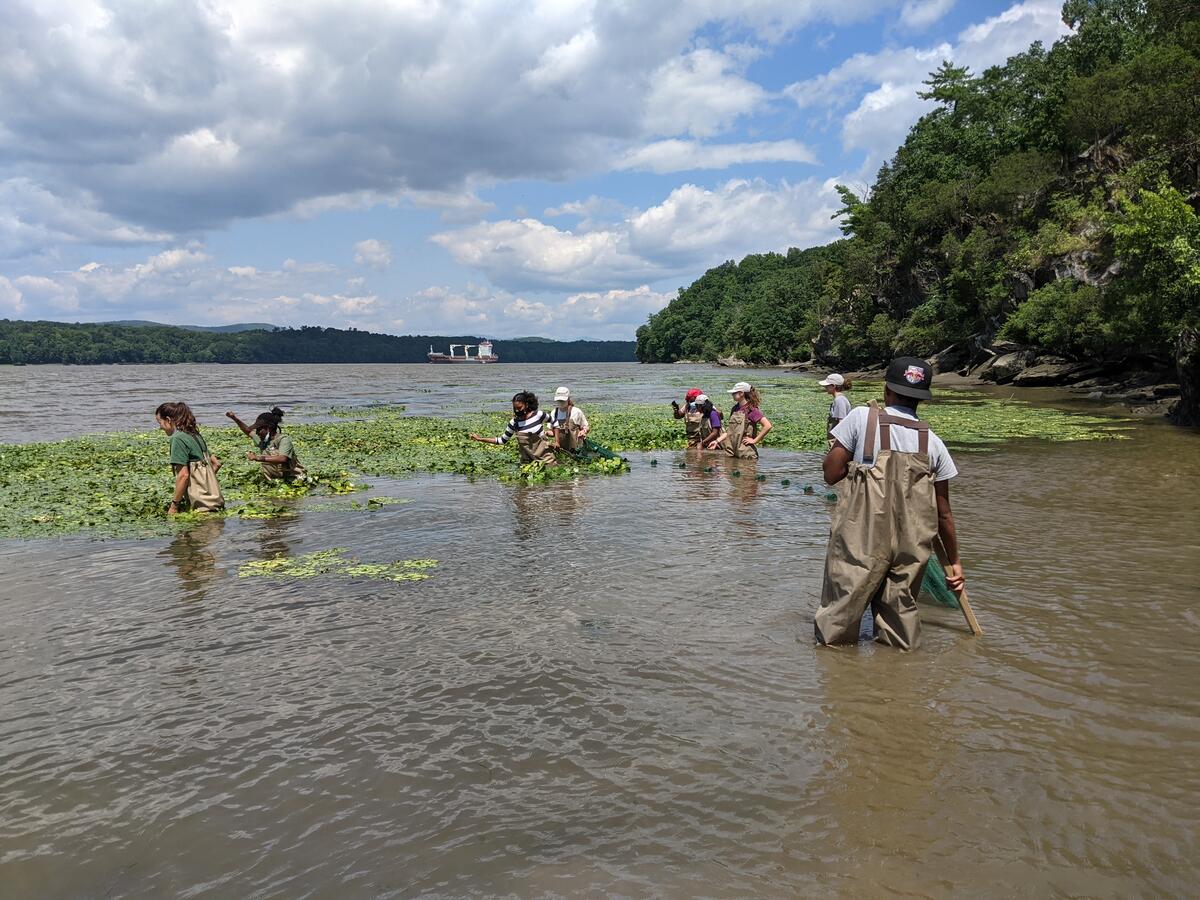 2023 MH-YES Timeline
Mid-May: Selected undergraduate interns notified.
Early June: Selected students are notified and participation confirmed.
June: Background readings and one-hour program orientation for all participants.
July 10 - 28:

Students, educators, and scientists work in teams to design and conduct collaborative research projects. 
Go on field trips, participate in workshops about scientific communication and careers in environmental science, and network with other students, scientists, and educators in the Hudson Valley region. 

July 28: Final Presentations & Celebration where students share their research findings with the community, 5:30pm - 7:00pm.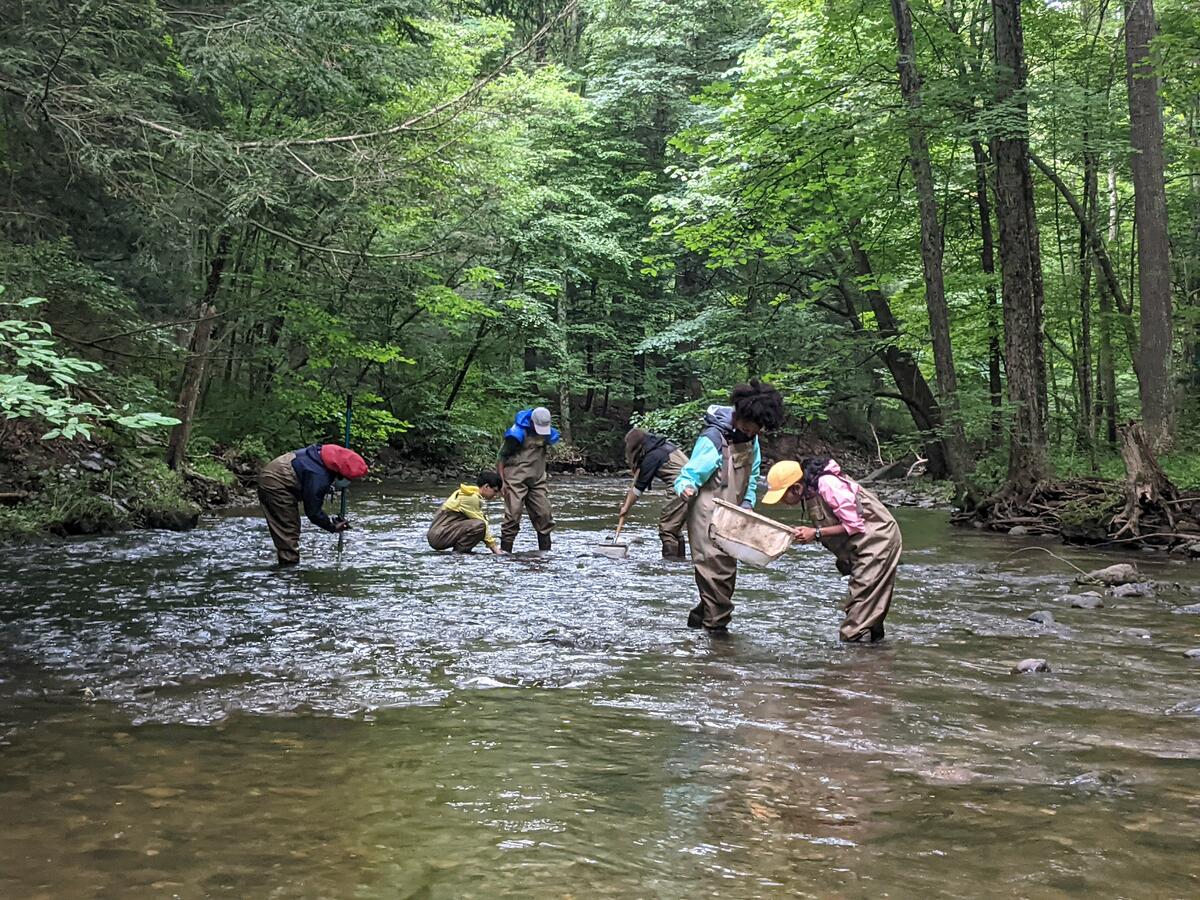 Dates and Hours
The program is 32 hours per week. The exceptions are the week prior to the program (1-hour orientation) and the end of the program for final presentations (1.5 additional hours on Friday, August 28). 
Week 1: July 10-14, Monday-Thursday 9 AM - 4 PM, Friday 9 AM - 1 PM
Week 2: July 17- 21, Monday-Thursday 9 AM - 4 PM, Friday 9 AM - 1 PM
Week 3: July 24-28, Monday-Thursday 9 AM - 4 PM, Friday 9 AM - 1 PM; 5:30 PM - 7 PM
Teams
Each team will consist of four high school students, and these teams will be mentored by the undergraduate students, scientists, high school teacher, and Cary educators. Teams will conduct research on pertinent issues concerning the ecology of watersheds in the Hudson Valley, such as emerging pollutants in Hudson River waterways, influences of contaminants on the ecology and hydrology of soils, and habitat modification in streams. 
Past student research projects include:
Performance of Different Plant Aquatic Species in Nutrient Removal in the Fall Kill Creek (2022)
Community assemblage of macroinvertebrates across varying nutrient levels in in the Fallkill Creek (2022)
Effects of Personal Care Products on Different Soil Types with Varying Temperatures (2022)
How Does Stream Proximity and Urbanization Affect Soil Nutrients? (2021)
Effects of Japanese Knotweed on the Riparian Zone of the Fall Kill and Wappinger Creek (2021)
Impacts of Hydrological Infrastructure on Water (2020)
Coniferous versus Deciduous Soil: Pre and Post Storm Water Quality (2020)
Effects of Impoundments on Water Quality in the Upper Fall Kill Creek Using Multiple Independent Variables (2019)
Fecal Indicator Bacteria on Plants in the Fall Kill (2018)
Exploring Soils' Retention of Salt and the Effect of Road Salt on Plant Height (2018)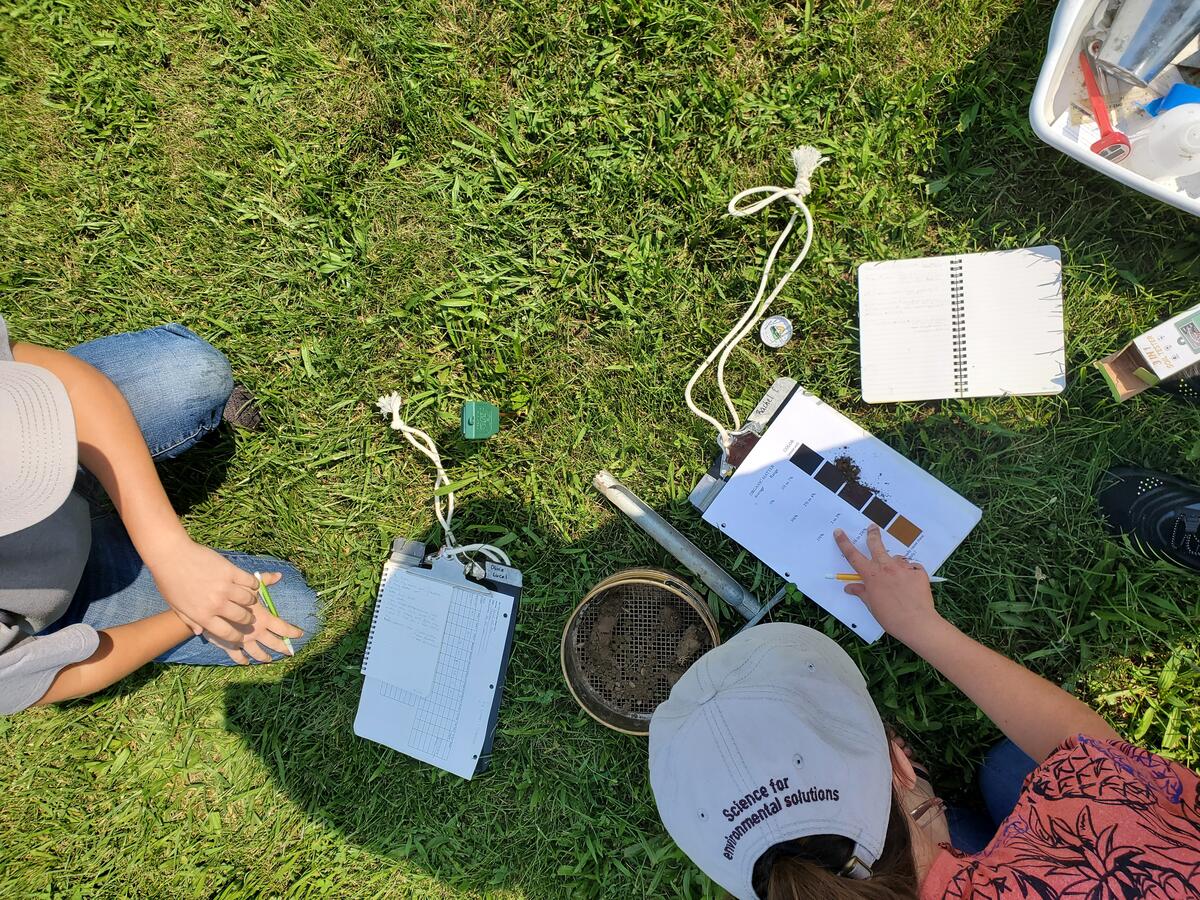 High School Student Eligibility
Anyone who is a high school student in Dutchess County during the 2022-2023 school year is eligible to apply. 
We select participants based mainly on their desire to do field and laboratory research, and who are excited about working in a team collaborating on projects and spending much of the day outside or in a laboratory. We are interested in what you are doing in school, but we do not assess applicants based on grades or test scores. Rather, we take into consideration the collective backgrounds and life experiences (including social, cultural, familial, educational, or other opportunities or challenges) of applicants so that we create a team representing diverse strengths and perspectives. If this sounds like a great way to spend three weeks of your summer, we would love to work with you! 
Through these summer research opportunities, we strive to champion equity and inclusion in order to broaden the field of ecology. Providing opportunities to students from disadvantaged communities and groups currently underrepresented in the field is a high priority for our programs. We encourage everyone to apply and understand if you prefer not to answer identity questions on the application.
Undergraduate Student Eligibility
We are accepting applications for a Ecology Undergraduate Interns to work with Cary Institute scientists on the 2023 MH-YES program. The Interns will join us for 4 weeks: 3 weeks to serve as a "near-peer" mentor to the high school students, support the terrestrial research component of the program and play an integral role in cultivating a supportive, positive learning environment; and the equivalent of 1 week (5 days): 3 days pre-program (during June, dates TBD) and 2 days post-program (between July 31 and August 7). 
Anyone who is an undergraduate student in the 2022-23 academic year who is living in or near Dutchess County is eligible to apply. We are looking for a student with coursework in ecology, some experience in education (preferably working with high school youth), and a passion for fieldwork, teamwork, and mentoring.
Teacher Eligibility
The summer MH-YES Teacher Fellowship Program is for a local high school science teacher interested in strengthening their environmental science research and mentoring skills. Given the mission of MH-YES, we especially encourage teachers who have experience working with a diverse student body to apply.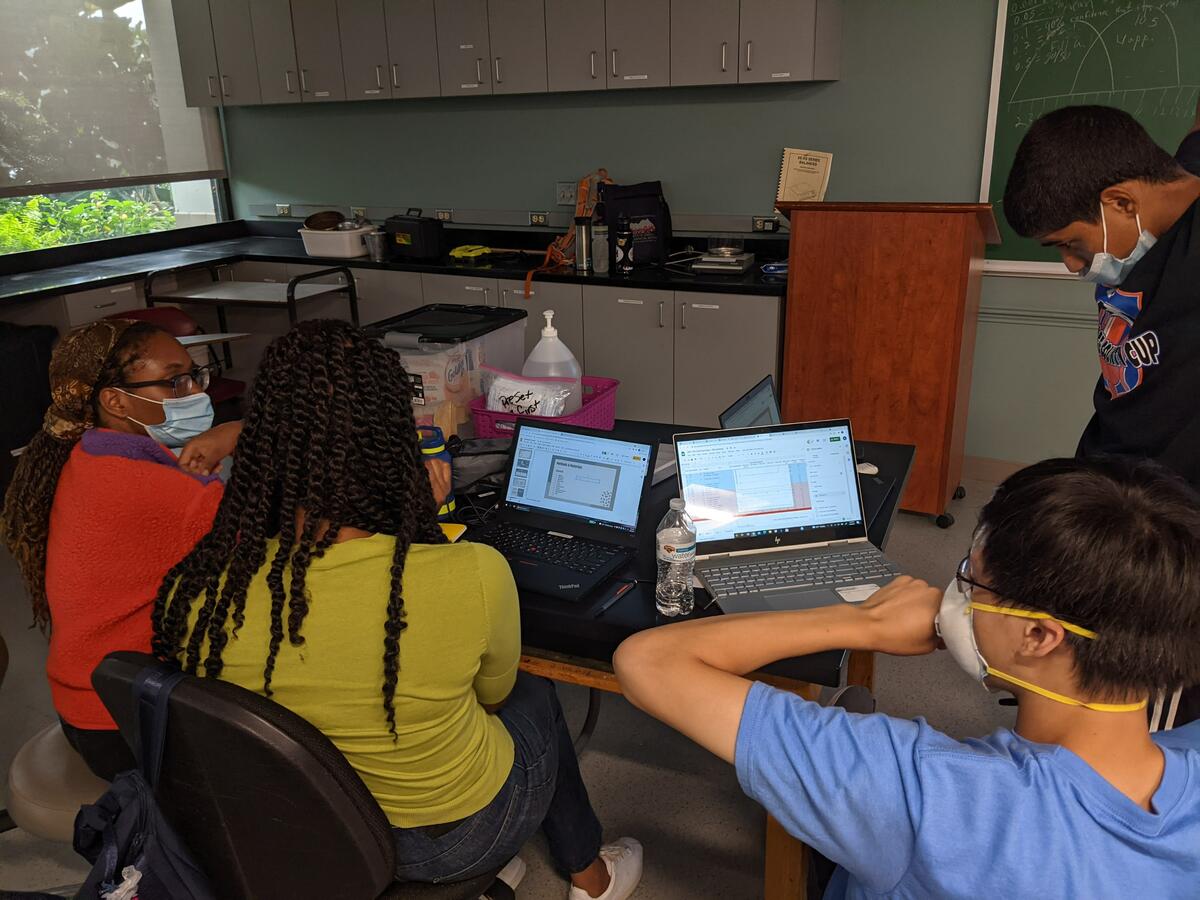 ---

Why MH-YES?
Never have environmental problems been more pressing - from climate change, toxification of the air, land and water, and species loss globally, to communities' unequal exposure to pollution and inadequate access to green spaces locally. To address these challenges, we need an environmental science workforce that reflects and builds on the full diversity of our community. We also need strong connections between this workforce and communities that are affected by and that shape the environment. Diversity in the field of environmental science is low and does not reflect our communities, and connections with community members fall short of what is needed. The MH-YES Program addresses these challenges by engaging a dynamic group of local high school students with educators, undergraduates, and scientists in authentic watershed research that addresses pressing environmental challenges in the local community.
The aims of MH-YES are to 1) build students' knowledge, skills, motivation, and confidence for pursuing environmental science careers, 2) diversify the environmental science field in the long run, and 3) address important issues in the local environment while engaging with the community to help guide and benefit from this research. By involving scientists, undergraduate students, and educators as mentors in the program, we also aim to cultivate an especially rich and supportive environment for students learning about environmental science and research.
---

History & Background
The MH-YES Program is part of a regional network of mentoring programs for high school students organized by the Lamont Doherty Earth Observatory at Columbia University Early Engagement in Research Program. It includes scientists, educators and students at Hudson River Park, Young Women's Leadership Network, and the Wildlife Conservation Society. (Full list of partners)
MH-YES started in the summer of 2018 with 6 high school students participating in a 6 week program. It expanded to 8 students in 2019, then ran virtually in the summer of 2020 due to the Covid-19 pandemic. In 2021 we returned to an in-person, 3-week experience. Each summer the high school students were mentored by two scientists and two undergraduate students – one each with Marist College and Cary Institute – and two high school teachers. In 2022, we are expanding the program to 12 high school students who will be mentored by two scientists, two undergraduate students, and one high school teacher. This year, we are welcoming a third mentor scientist and undergraduate student!
---

Support for MH-YES
Support for this program comes from the New York State Water Resources Institute at Cornell University and NYSDEC Hudson River Estuary Program, Marist College, the Henry Nias Foundation, Nellie Mae Education Foundation, Laura J. Niles Foundation, and Cary Institute of Ecosystem Studies.