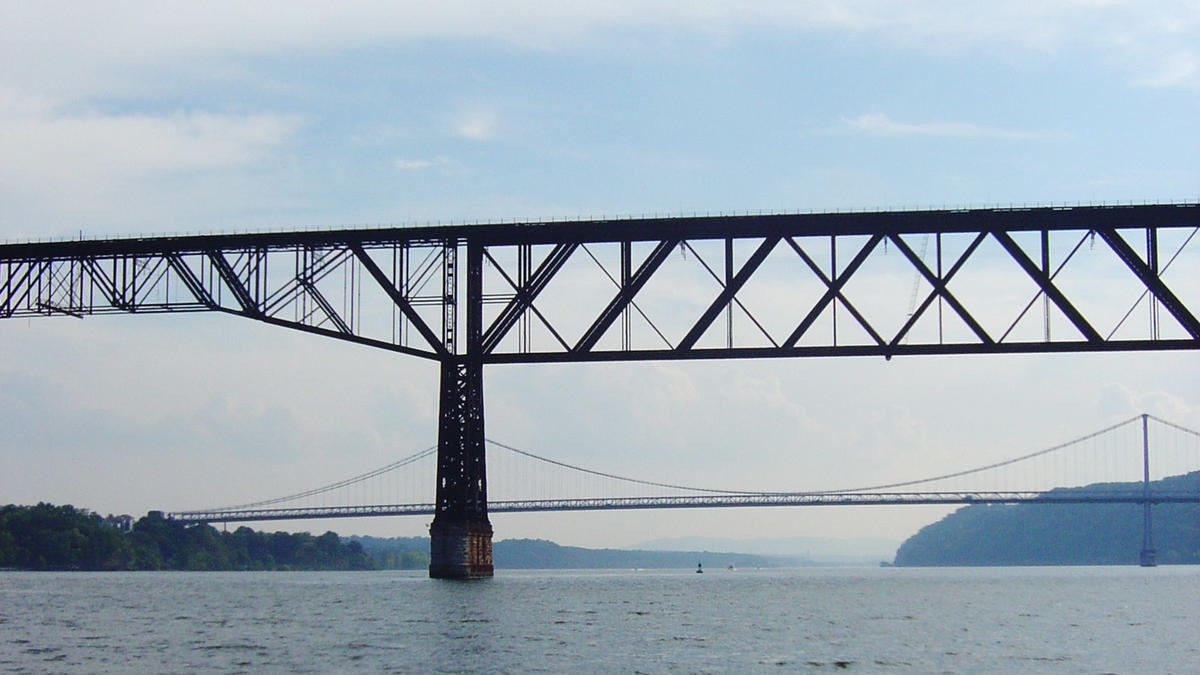 Hudson River Water Temperature Data 
You can also explore this dataset on TUVA, an interactive graphing platform.
Background
These data show the annual average water temperature for the Hudson River at Poughkeepsie, NY from 1946-2012.
Additional Resources
We have a related lesson on climate change and rising temperatures in the Hudson Valley, which you may wish to complete before using this dataset.
Data Sampling & Compilation
Data were collected at the Poughkeepsie Water Treatment Facility, and three USGS survey sites (below Poughkeepsie [01372058], South Dock at West Point [01374019], and south of Hastings on Hudson [01376304]). The data were then averaged to create annual means. The deviation shows the years with above-average temperatures (values>0.0) and below-average temperatures (values<0.0) for the Hudson River.
Data Source: Data compiled by David Seekell and Mike Pace, Cary Institute of Ecosystem Studies. "Climate change drives warming in the Hudson River Estuary, New York (USA)", Journal of Environmental Monitoring, 2011(13): 2321-2327