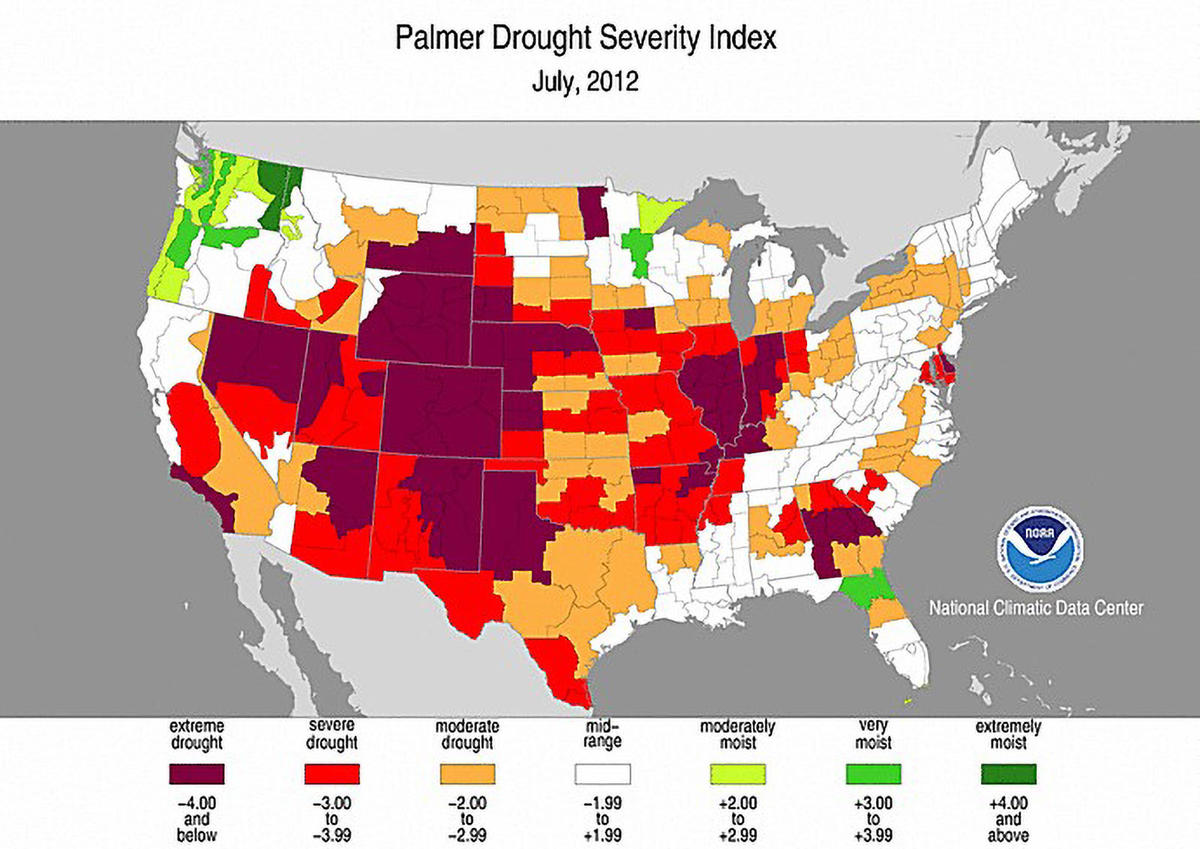 Expanded metadata and resources
You can also explore this dataset on TUVA, an interactive graphing platform.
Background
Drought can have many significant impacts on aquatic and terrestrial systems. The Palmer Drought Severity Index (PDSI) is a method of quantifying the level of drought in an area.
Using data from the Hudson River Environmental Conditions Observation System (HRECOS) you can look at the impact of drought in the Hudson River by comparing two years with different PDSI scores. HRECOS uses automated sensors to record real-time data on Hudson River conditions (temperature, dissolved oxygen, etc) and weather (rainfall, wind speed, etc.).
Data Sampling & Compilation
Data Source:  National Climatic Data Center "Hudson River Environmental Conditions Observing System". 2011. Various stations. Accessed August 18th, 2017.
NOAA National Centers for Environmental Information, State of the Climate: Drought for July and August 2012 and 2015, retrieved on January 5, 2018.
US Geological Survey National Water Information System.
Prepared by: Colette Alonge-Watz and Patricia Tomaseki (Millbrook HS)