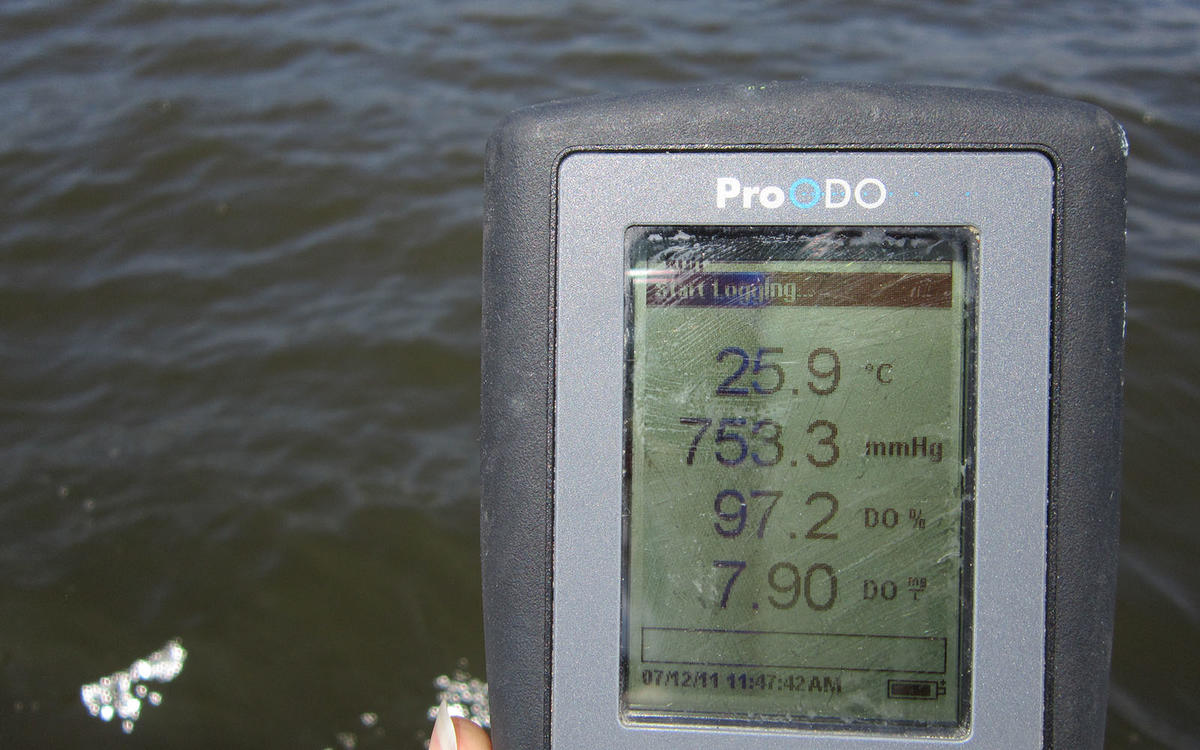 Dissolved Oxygen Over Time Data
You can also explore this dataset on TUVA, an interactive graphing platform.
Background
Dissolved oxygen (D.O.) is an important measure of water quality and can be used to predict information about the local community of organisms. For instance, D.O. levels can limit the types of animal species that can survive in a particular area. They can also be used to study trends in photosynthesis levels within a body of water. This dataset captures the levels of D.O. in the Hudson River at Germantown over the course of a 5-day period. D.O. sampling was performed every 15 minutes.
Additional Resources
We have a related lesson on oxygen levels in the Hudson River , which you may wish to complete before using this dataset.
Data Sampling & Compilation
Data Source: Data collected and compiled by scientists at the Cary Institute of Ecosystem Studies at Cheviot, near Germantown, NY.