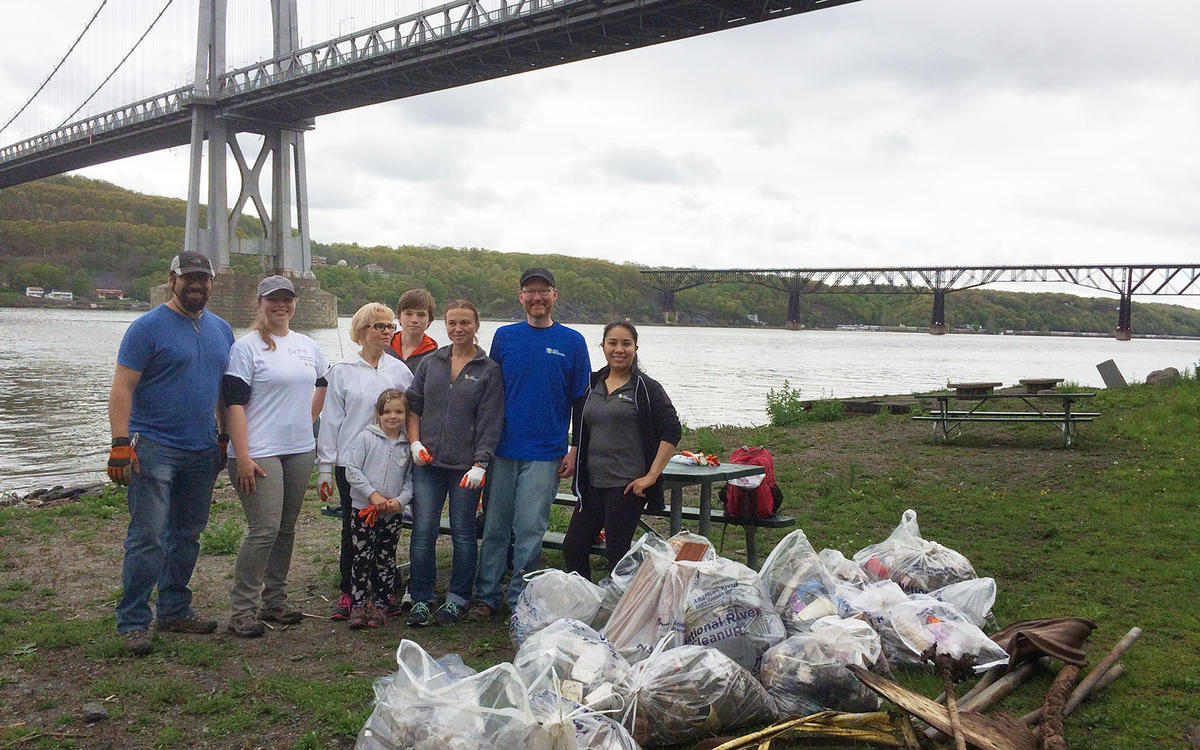 Background
The annual Riverkeeper Sweep is a day of service for the Hudson River. Each May, 2,000+ volunteers from communities along the Hudson River and its tributaries come together to clean up trash at about 100 locations. 
In the last six years, 9,740 volunteers have removed 495 tons of debris from the Hudson River estuary.
In 2016, a select number of sites began to classify and count each piece of trash they pick up. Trash is classified into broad categories based on the most common types, such as beverage bottles, cigarette butts, and styrofoam pieces. Some of this trash washes onshore from the tidal river, while other debris is directly deposited on shore by humans, or washes down from the land to the shore during storm events.
The individuals collecting data have no way to know where each piece of trash came from, so this data can not directly answer most questions about littering at that site. Still, this dataset can give you a picture of regional and annual differences in shoreline debris amounts and types.
When analyzing these data you may also consider the size of each cleanup site, the number of volunteers, and the amount of time spent cleaning, as these factors might influence the total amount of litter found at a site.
To read more about the data collection, the Sweep event, and becoming a volunteer, visit the Riverkeeper page about this project.
Data Sampling & Compilation
Data Source: Riverkeeper Sweep, Riverkeeper, Inc.