Translational Ecology for Undergraduates
The Cary REU program trains a new generation of environmental scientists to advance and translate ecology - science for the future of the planet - through research, application, communication and education. 
Cary REU students design and carry out independent research projects in ecology, with the support of mentors, fellow students and the rich Institute community of scientists and educators. Science and translational ecology skills are built in workshops, seminars, panel discussions and working on short, authentic communication and teaching activities.
Our alumni report that their Cary REU experience was instrumental in their career success, whether it be in academic ecology as professors or research scientists, in environmental management or consulting, in ecology education, or in other fields. Cary REU students contribute to the mission of the Institute through their research, with most writing papers for the Cary Undergraduate Ecology Research Reports online publication, and many co-authoring peer-reviewed articles based on their work.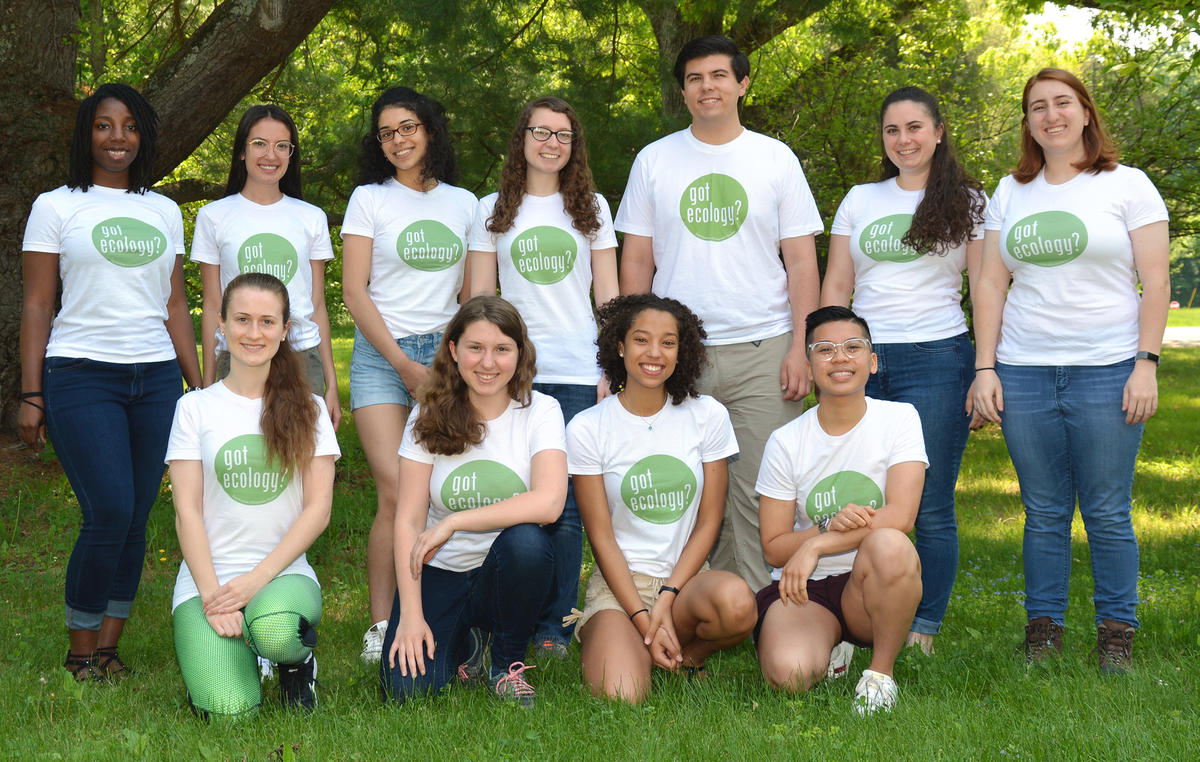 Program Overview
The Cary Translational Ecology REU program weaves together activities in 3 strands:
Independent Research
Pairs of students will join teams of 2 or more mentors to conduct individual research projects of their own design in collaboration with their research team.
Professional Development and Reflective Practice in Research 
Workshops, tutorials and seminars in team building and collaboration, writing, data discovery, analysis and synthesis, research skills, ethics and Responsible Conduct of Research (RCR).
Translational Ecology Activities
Workshops, discussions and authentic assignments in communication, teaching, and putting ecology into societal contexts.
Students spend approximately 80% of their time on the independent research strand, with the balance of time spent on activities for the professional development and translational ecology strands. More details about the 2021 Cary REU Program activities can be found here. The 2020 Cary REU Student Handbook provides additional information about the program.
REU in the time of a Pandemic
In light of the Covid-19 pandemic, the Cary REU program in 2021 will be either hybrid or 100% virtual. Our goal is to decide which model we will follow by the end of March 2021, at the same time the 2021 cohort of participants is being finalized. 
Hybrid Program
If it is safe to travel and possible for REU program staff and participants to meet federal, state, and local safety measures, the program will begin with a kick-off meeting and end with a wrap-up meeting near the Cary Institute in Millbrook, NY. These meetings will take place following all necessary precautions identified by federal, state, and local health and Institute safety guidelines.
At the 3 day kick-off meeting, students will meet each other, their mentors, and other members of the Cary community, and get started on all three strands of program activities.
Students will spend the next 9 weeks working from home or, in the case of certain projects, at a remote location IF it is safe to do so and it is possible to meet all required federal, state, and local safety measures in place at that location. All program activities will be virtual during this time, building on our highly successful 2020 program.
At the 3 day wrap-up meeting near Cary Institute, students will reconnect with each other and their mentors, complete their research and translational ecology projects, present their research in a poster session and reflect together on their own growth and advice for program improvement.
Virtual Program
If it is NOT safe to travel and federal, state, and local safety measures prevent in-person kick-off and wrap-up meetings, the 2021 Cary REU program will be 100% virtual, with students completing all facets of the program working from home.
The 2021 program will build on the highly successful 2020 Cary REU Program, which was run 100% virtually. All research projects and other program activities will be supported via Zoom, Slack and other on-line platforms.
Many opportunities will be provided for formal and informal interaction among the REU student cohort, the research teams, larger research groups and the larger Cary community.
Student support in the 2021 Cary REU Program
Students in the 2021 program will receive the following:
Participation stipend
$5,500 (10 weeks @ $550/week)
Room and board
If living at home - $1,800 stipend (9 weeks @ $200/week)
If living at a remote field site – full cost of room and board will be covered
Travel
Full cost of travel will be covered by the program for travel:
From home to NY for kick-off meeting at beginning of program
From NY to home or remote field station
From home or remote field station to NY for wrap-up meeting
From NY to home or college at end of program
Research expenses
A pool of funds averaging $300/student is available for research expenses. REU students request the funds they need from this pool in their research proposal, and funds are distributed on a pro-rated basis if more is requested than is available in the pool.  Mentors sometimes can provide additional research funds if needed and available.
---
Acknowledging support for the 2021 Cary REU Program
Eleven grants from the National Science Foundation (NSF Grants BBS-8804935, DIR 89-01088, DIR 9000692, BBS-9101094, BIR-9322283, DBI-9605098, DBI-9988029, DBI-244101, DBI-0582871, DBI-1062987 and DBI-1559769) have supported the REU program at the Institute of Ecosystem Studies / Cary Institute since 1988.
Several supplements to the Cary REU Program grants provided support for Research Experiences for Teachers (RET) Fellows to participate in the program.
Grants from The Andrew W. Mellon Foundation in the 1990's provided support to engage additional students recruited in partnership with the United Negro College Fund.
IES / Cary Institute has supported the program beyond these grants through the involvement of research mentors, communication, education and administrative staff, and in many other ways.
The many institutions of non-Cary mentors have provided support for the program as well.