If you live near a lake or enjoy spending time on the water, you can help protect your favorite place to cast a line or take a dip every time you visit.
Here are a few tips to keep lakes and resident wildlife healthy, brought to you by Dane Whittaker, a member of Cary scientist Chris Solomon's FishScapes research team and a graduate student in the School of Sustainability at Arizona State University, along with an advisory team of volunteers, researchers, and educators from Wisconsin. 
Give wildlife space. Stay at least 200 ft away from wildlife, nests, and marked breeding areas. Close encounters can disrupt activities like resting, breeding, and finding food.
Keep the shoreline natural. Leave logs and submerged vegetation in place. Keep shoreline vegetation intact. Driftwood, downed trees, and plants provide habitat for fish and wildlife, hold soil in place, and filter pollutants and excess nutrients that fuel algae.
Observe no-wake zones. Slow to no-wake within 200 ft of the shoreline and wildlife. Wakes can cause erosion, disturb animals, and damage vegetation.
Prevent the spread of invasive species. Before leaving the water access, clean, drain, and dry all gear. Invasive species can overtake native plants and animals, creating ecosystem imbalances.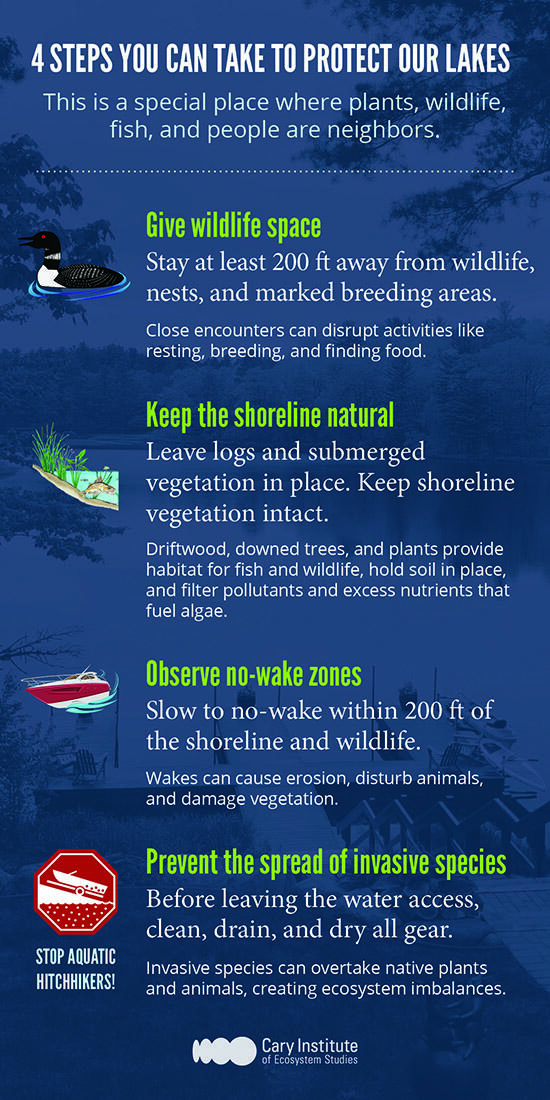 Lake associations and advocates are welcome to download and share this infographic on social media, or print as a magnet and distribute.
How to order '4 Steps You Can Take to Protect Our Lakes' magnets:
To go directly to the UPrinting magnet order page, click here. You will arrive at this page (screengrab below) to place your order for 4" x 8" magnets.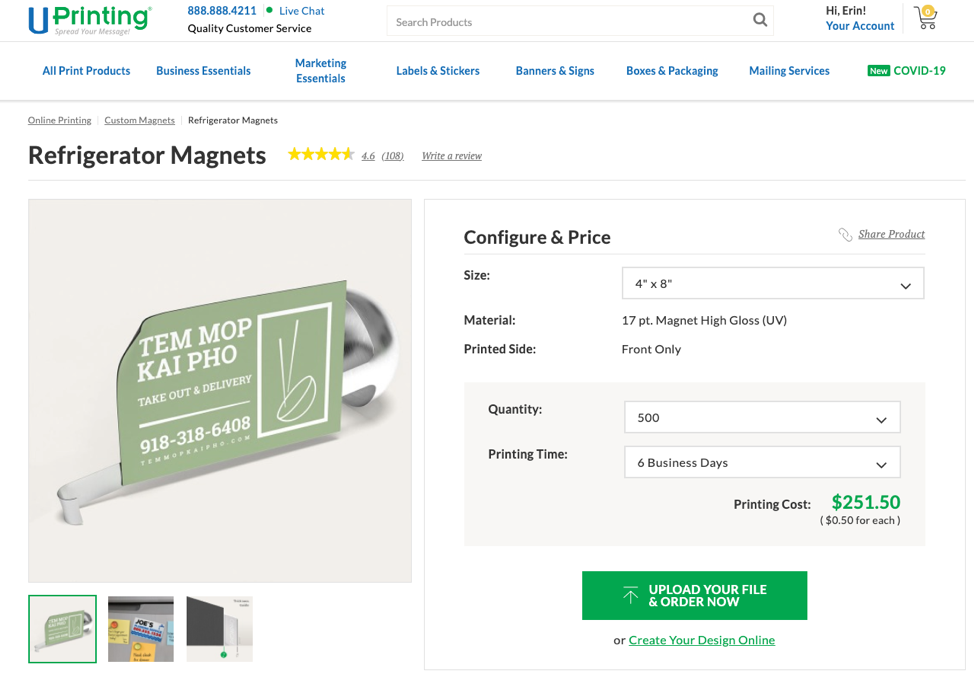 Specs to double-check:
Size: 4" x 8"
Material: 17 pt. Magnet High Gloss (UV)
Printed Side: Front Only
If you haven't already, download the infographic file to your computer. (Download here.)
Next, you will need to upload the infographic design to Uprinting. To do this, click the green 'upload from computer' button, and select the file. You could also drag and drop the infographic file into the upload window at left.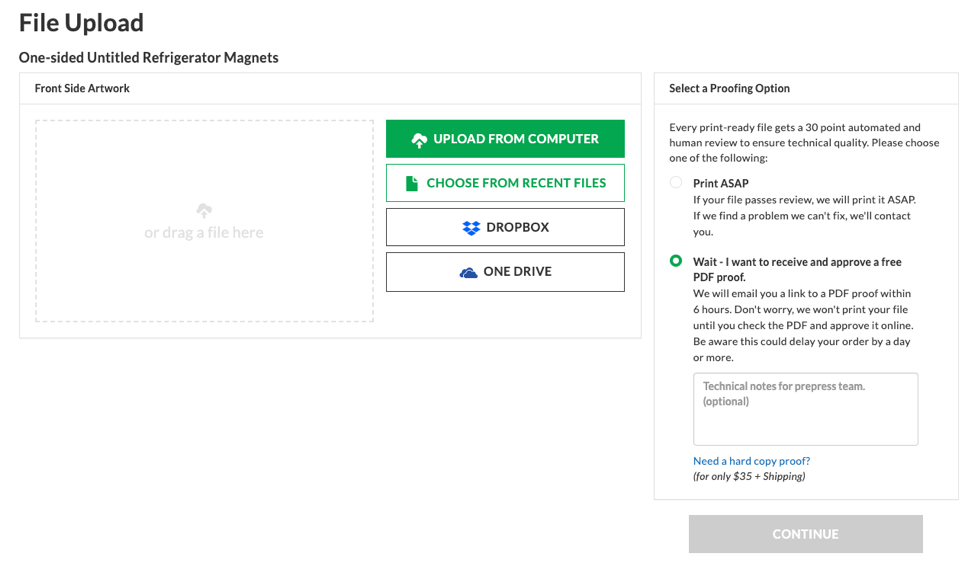 Before continuing, click the 'Wait - I want to receive and approve a free PDF proof' at the bottom right. This will ensure you receive a digital proof via email to double-check the design before printing.
When you hit continue, you will arrive at the checkout screen. Within a day, a link will be sent to you with a digital proof. Take a peek to make sure all looks as it should. Approve the design using the link provided in the email, then UPrinting will process your order.
Please email Erin Frick at fricke@caryinstitute.org for assistance.