Ecosystem ecologist Kathleen Weathers, a Senior Scientist at Cary Institute, has been elected to serve as President of the Ecological Society of America (ESA). Founded in 1915, ESA is the world's largest community of professional ecologists, committed to advancing understanding of life on Earth. The Society publishes five journals and broadly shares ecological information through policy, media outreach, and education initiatives.
"Year after year, I am impressed at the level of experience and dedication of ESA members who are willing to step forward to run for our Board," says Laura Huenneke, current President of ESA. "We have a very strong leadership foundation in place and our newly elected Board members will continue in this tradition when their appointments begin in August 2019. The deep professional expertise and passionate commitment to the science of ecology of these colleagues will bring new and insightful perspectives to our Board."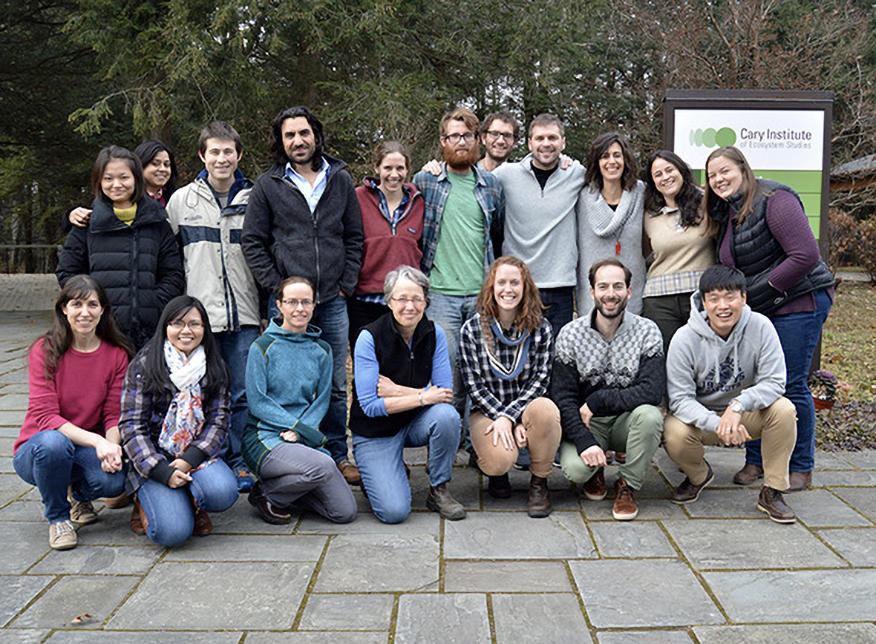 Weathers is the G. Evelyn Hutchinson Chair of Ecology at Cary Institute. She studies ecosystem processes within and among aquatic, airborne, and terrestrial systems. Through her work, Weathers aims to identify and mitigate novel environmental threats to human health, preserve freshwater systems on a global scale, and advance team science best-practice.
Weathers' volunteer and professional service commitments are extensive. She has chaired the External Advisory Board of the Socio-Environmental Synthesis Center, the Executive Committee of the National Atmospheric Deposition Program, the Gordon Research Conference on Catchment Science, and the Steering Committee of the Global Ecological Observatory Network.
Her dedicated service to ESA includes formerly serving on the ESA Public Affairs Committee. She is the recipient of ESA's 2017 Eugene P. Odum Award for Excellence in Ecology Education.
Weathers will begin her term on the ESA Governing Board in August 2019; her term as President will begin in August 2020.
To learn about other newly-elected ESA officers: Ecological Society of America Announces New Appointments to Governing Board