The Global Lake Ecological Observatory Network (GLEON) held its annual meeting at Mohonk Mountain House. Against the backdrop of the Catskills, participants at GLEON 19 spent a week attending workshops, presentations, and a local field trip focused on advancing the science needed to manage lakes in the face of both climate change and a growing population. 
GLEON co-chair Dr. Kathleen Weathers, an ecosystem ecologist at the Cary Institute of Ecosystem Studies, explains, "At GLEON meetings, people from all over the world come together to work side-by-side, explore new areas of lake research, and push scientific projects forward. This is a unique opportunity for scientists at all career levels to sit down together, brainstorm, and do team science. Having a diversity of minds, paired with the time and space to both light the match and stoke the flame, is crucial to undertaking cutting-edge research."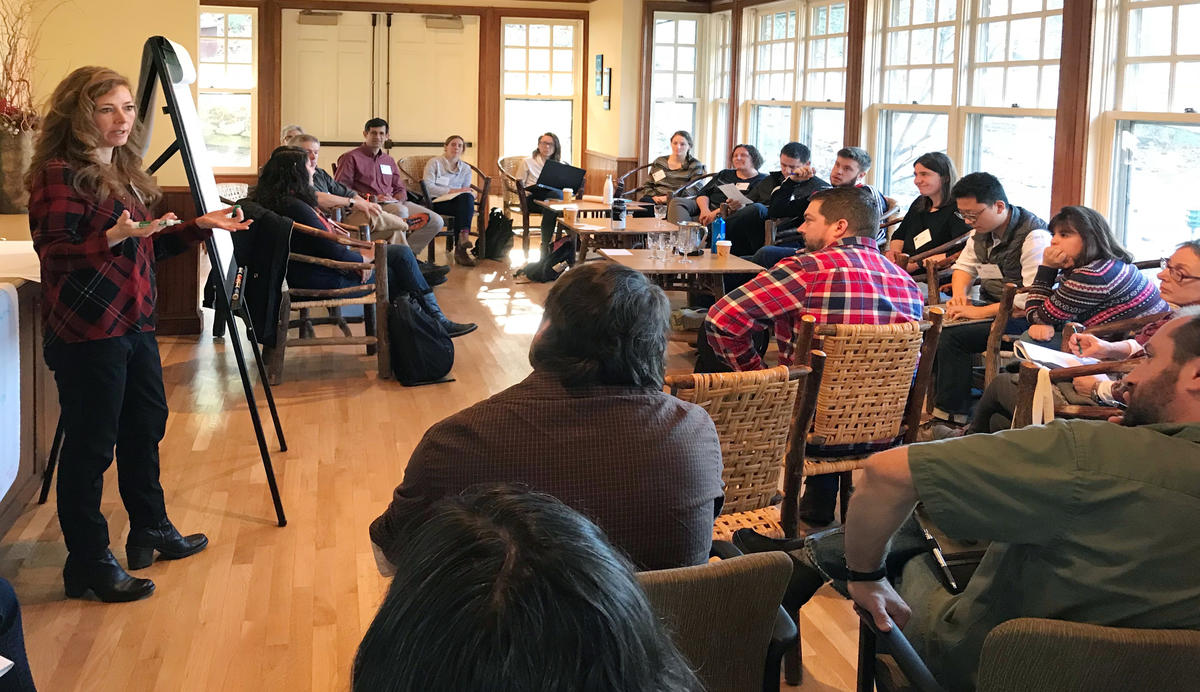 Countries represented included: Argentina, Australia, Austria, Brazil, Canada, China, Czech Republic, Ecuador, Estonia, France, Germany, Guatemala, Hungary, Ireland, Italy, Japan, Malawi, Netherlands, New Zealand, Nigeria, Paraguay, Poland, Russia, South Korea, Spain, Sweden, Switzerland, Taiwan, Tanzania, the United Kingdom, and the United States.
Because GLEON is focused on training the next generation of lake scientists and managers, nearly a third of the conference's participants were graduate and undergraduate students. Also represented were post-doctoral researchers and scientists affiliated with academic, governmental, and independent research institutions.
Lakes provide freshwater resources that are critical to the health of people, the environment, and the economy. Yet they face imminent threats – changes in climate and land use chief among them – and are in need of study and management to ensure that they are protected and remain functional for many generations to come.
Monitoring devices installed on buoys in GLEON lakes allow researchers to continually collect information on air and water temperature and lake-air gas exchange – among a suite of other dynamic lake characteristics. Citizen scientists can contribute data via the Lake Observer app, which allows them to record information on things like water clarity, ice cover, and algal blooms. By linking lakes, data, and people, GLEON is addressing some of the most pressing issues facing lakes today.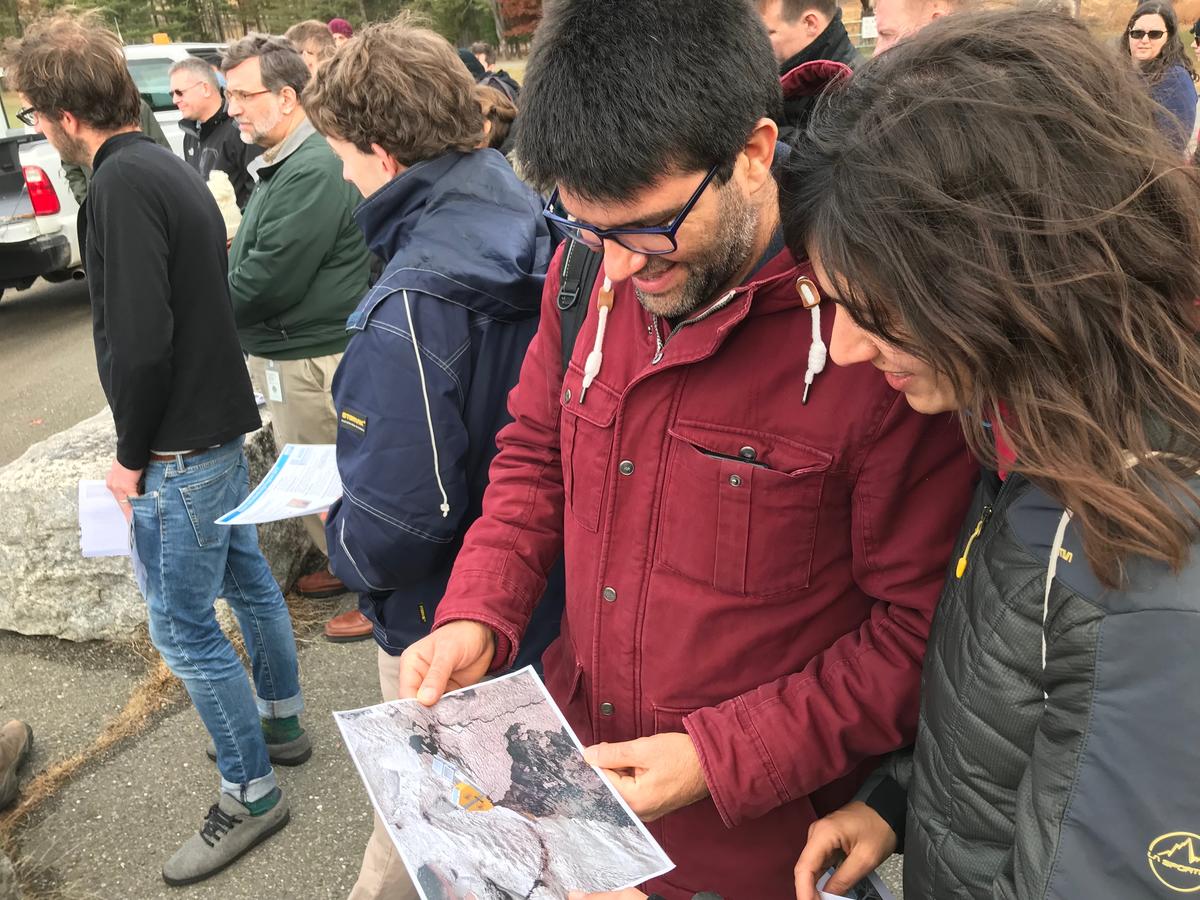 Dr. David Richardson, an Associate Professor in the Biology Department at the State University of New York (SUNY) at New Paltz, and a meeting host says, "It's impossible to understand lakes on a global scale if we only study these systems in isolation. GLEON enables us to ask big scientific questions over large distances and long timescales. This approach connects researchers from around the world and gives rise to new scientific questions, lines of inquiry, and ultimately, solutions."
By providing training and mentoring opportunities to students at all levels, GLEON is enabling the next generation of scientists to participate in collaborative, international, and interdisciplinary network science.
GLEON members work closely with natural resource managers to apply scientific findings directly to management activities. To explore this dynamic at a local level, the meeting concluded with a field trip to Ashokan Reservoir in the Catskills – one of several reservoirs in the region that supply water to New York City.
Dr. Lorraine Janus, Chief of Water Quality Science and Research at the New York City Department of Environmental Protection says, "GLEON science aims to heighten our understanding of lakes and the environmental factors that affect them, at new scales of time and space. The quality of water in New York City's vast reservoir system was measured more than two million times last year by scientists and robotic monitoring equipment. When decades of those data are shared, we can contribute to the identification of trends that stretch far beyond our watershed while collaborating with scientists to understand and protect these vital natural resources."
---
GLEON 19 was hosted and co-sponsored by the Cary Institute of Ecosystem Studies, Mohonk Preserve, and SUNY New Paltz. Generous funding was also provided by the New York City Department of Environmental Protection and the National Science Foundation.
GLEON is a grassroots network of scientists, information technology experts, engineers, and, increasingly, citizen scientists, who are building an international network of lake observatories and a collaborative research program. Comprised of 685 members working on more than 150 lakes in 53 countries across six continents, GLEON science is linking lakes, data, and people to tackle some of the most pressing issues facing these systems today. The goal: better understand, predict, and communicate the role and response of lakes in a changing global environment.