Trees are allies in the fight against climate change. As they grow, they capture carbon from the atmosphere and store it in their trunks, branches, and roots.
Big trees play an outsized role in shaping our planet's climate. Globally, the largest 1% of trees store more than ½ of the carbon sequestered by forests. These long-lived giants also shape the environment around them.
Why do large trees die? And how does their loss impact carbon dynamics, biodiversity, and the composition of forests? These are among the questions that forest ecologist Dr. Evan Gora discusses. His research combines fieldwork, modeling, big data, and emerging technology to understand and forecast threats to big trees, with a focus on lightning in the tropics.
Discover why large trees are so difficult to study, and how Gora is revealing the role that lightning plays in their death. We know from satellites that the tropics receive 100 million lightning strikes annually. Yet lightning has been understudied. Gora will share new insights on lightning's impact on big trees and their neighbors, including the anatomy of a strike, the role of lightning in carbon cycling, and why some tree species are killed by strikes while others actually benefit.  
Gora holds a dual appointment as an Earl S. Tupper Postdoctoral Fellow of the Smithsonian Tropical Research Institute. His work aims to guide forest management and resilient reforestation, with the goal of supporting trees that will live on to become large and healthy.
Resources
Graphics
Big Trees, Lightning, and the Future of Tropical Forests presentation (pdf)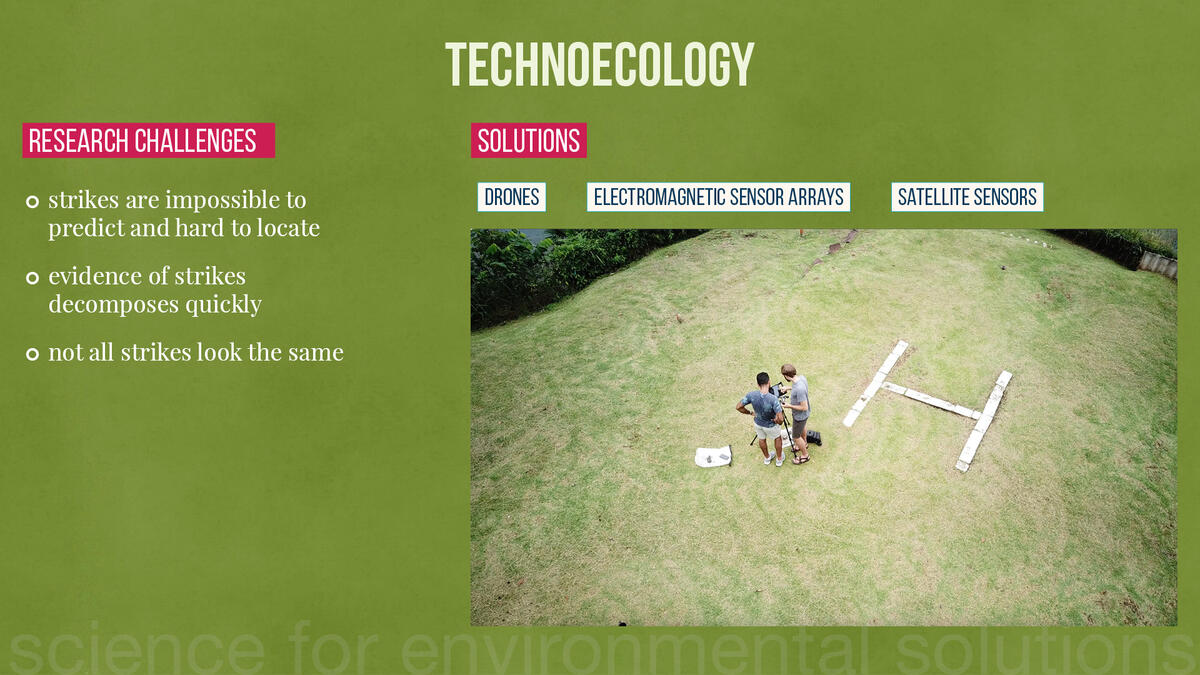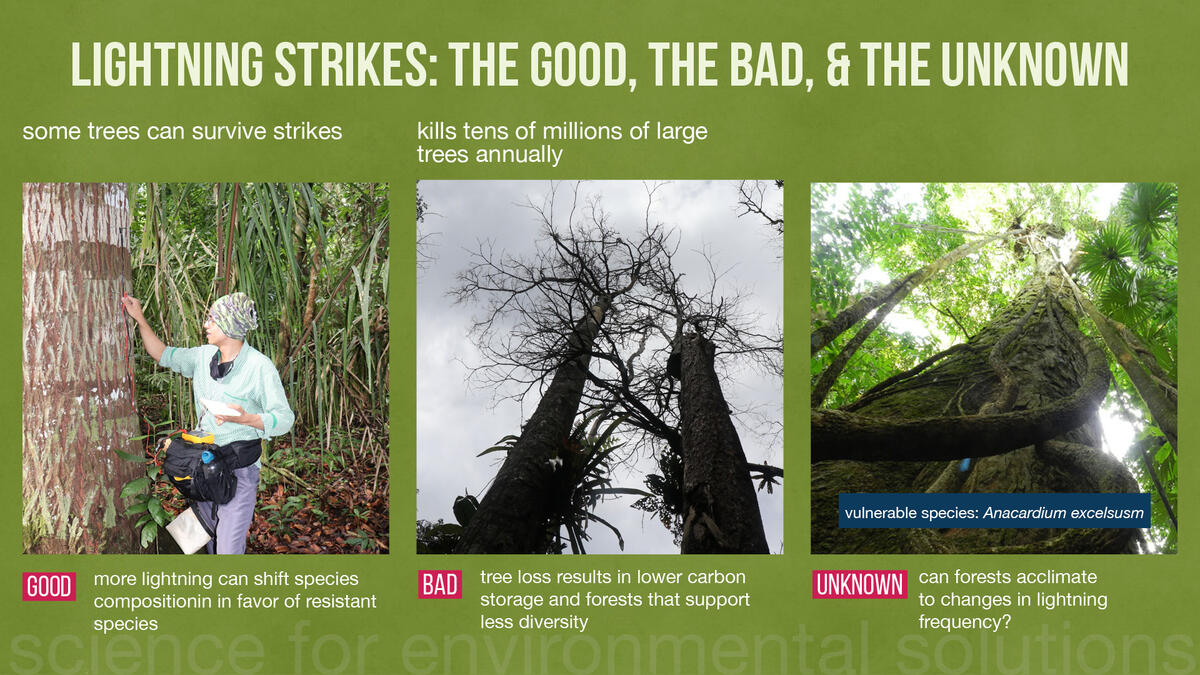 Videos
Cesar Gutierrez and Evan Gora operating a drone at Smithsonian Tropical Research Institute field station on Barro Colorado Island, Panama.
Smithsonian Tropical Research Institute field station, Barro Colorado Island, Panama. Video shot by Evan Gora.
Amazon river and surrounding forest east of Iquitos in the Peruvian Amazon. Video shot by Evan Gora.