Millbrook, NY  — High school students are leading an effort to understand sources of pollution in Poughkeepsie's Fallkill Creek, a tributary of the Hudson River. These students are part of the Mid-Hudson Young Environmental Scientist (MH-YES) program, a new mentoring initiative designed to strengthen connections between Poughkeepsie community members and scientists studying the Hudson.
Through MH-YES, Cary Institute of Ecosystem Studies is working with partners at Marist College to engage local high school students in authentic water quality research.
Cary Institute Education Program Leader and MH-YES Coordinator, Rhea Esposito says, "Our goal is to expose MH-YES students to the whole process of environmental research about their home ecosystem – from question creation to analyzing data and sharing results with their community. With this comprehensive approach, we hope to build students' knowledge, skills, motivation, and confidence in pursuing environmental science."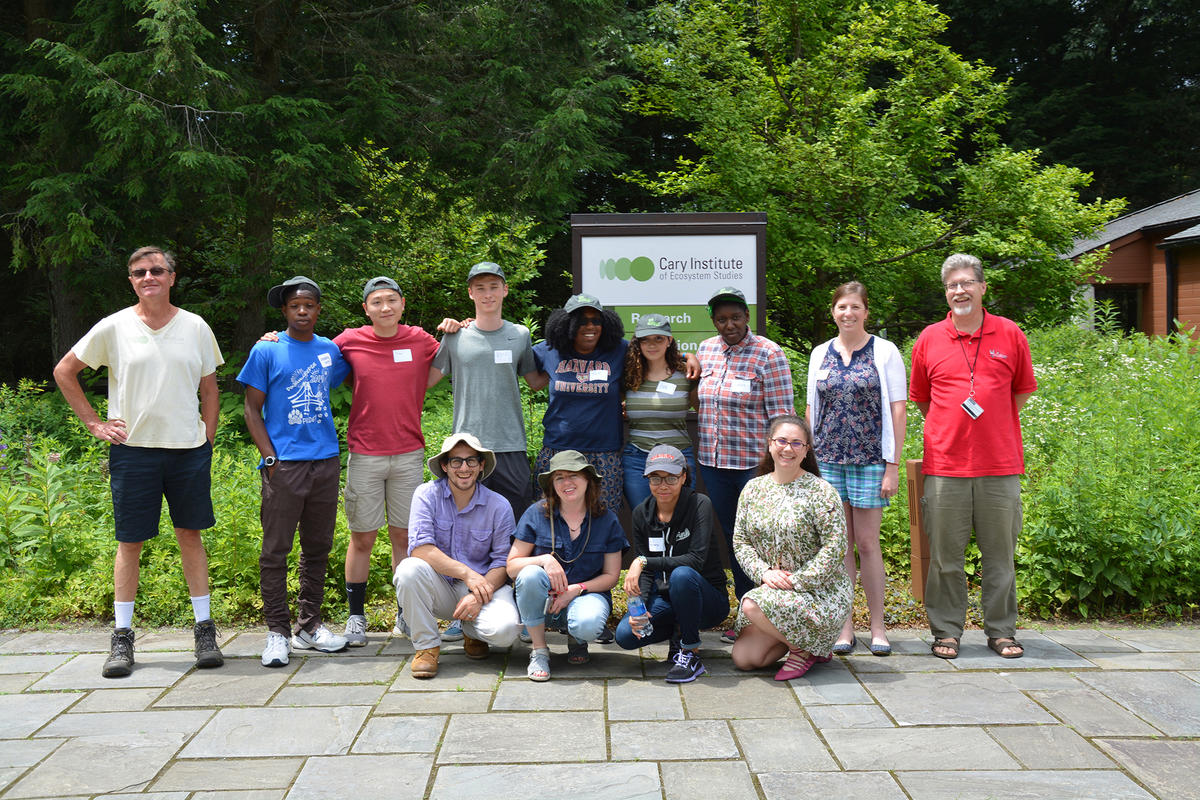 The program consists of two research teams headed by Stuart Findlay, an aquatic ecologist at Cary Institute, and Raymond Kepner, an associate professor of biology at Marist College.
Findlay's team is studying the effects of salt pollution on terrestrial plant growth. They are also exploring soil characteristics that influence salt retention. Kepner's team is investigating the role of aquatic vegetation in supporting fecal indicator bacteria – a sign of sewage contamination in freshwaters.
Each team includes a mentor scientist, a science teacher from Poughkeepsie High School, an undergraduate student, and three high school students – all rising seniors local to the Poughkeepsie area.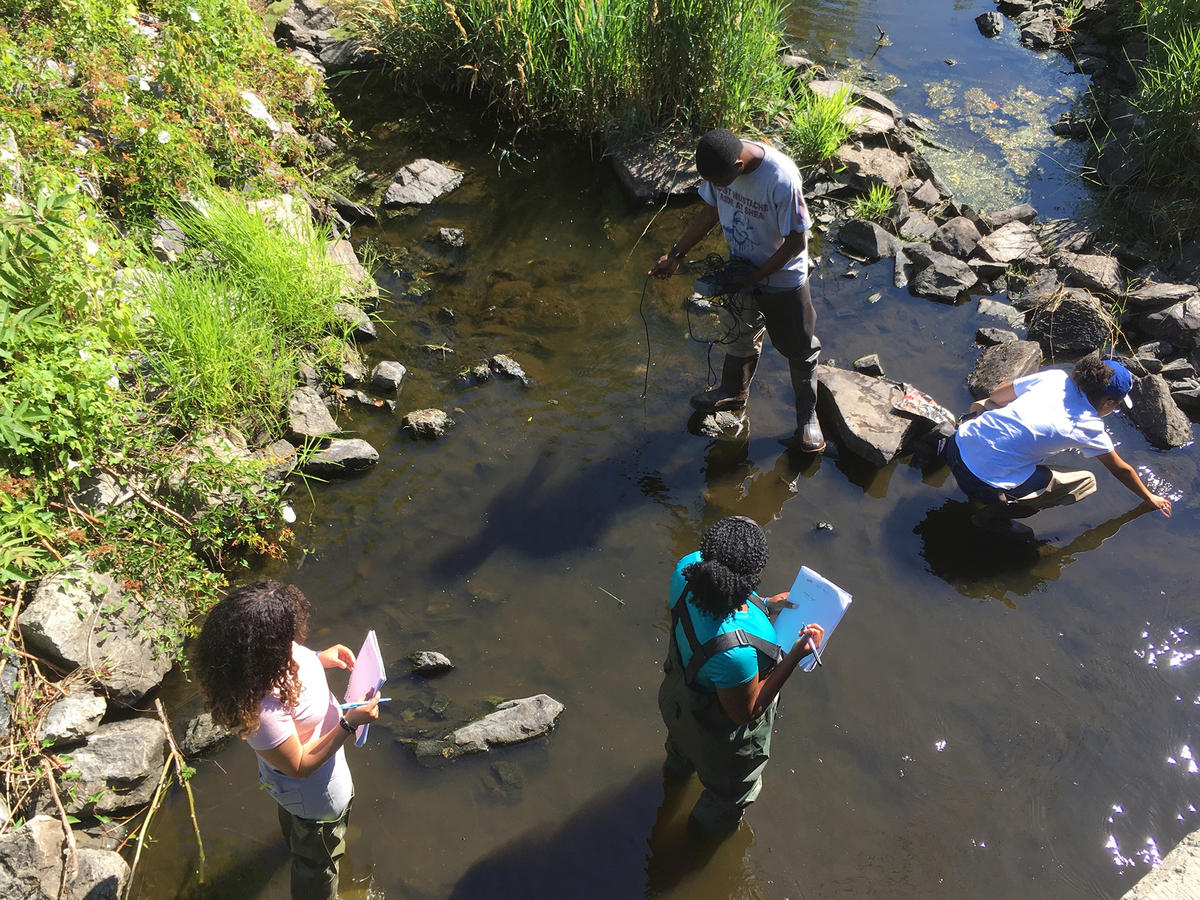 Esposito explains, "This tiered mentoring structure is a unique and crucial feature of MH-YES. We wanted to give undergraduates and teachers the opportunity to mentor students in science research, which is an important yet often overlooked skill in any scientific career. These layers represent how good research teams actually work – where members have different knowledge, experience, and skills that they bring to the project."
The six-week program kicked off with a week of aquatic ecology 'boot camp' wherein students learned about ways to evaluate human influences on freshwater systems. They developed research questions specific to the Fallkill Creek and designed experiments to test their questions. Giving students the freedom to ask and explore their own research questions introduces an element of student agency that is often absent from high school classrooms.
Arlington High School student Joelle Weir explains, "I feel very in-charge of my work in this program. I am usually known to my teachers in school as a 'take-charge' person, but when we do assignments in class, it's almost always the teacher doing research and setting up experiments for us to do. One of the reasons I'm doing MH-YES is to learn how to be more independent when it comes to research and learning new things about science."
This self-guided approach aims to support creative problem solving and empower students to apply their knowledge and experience to real world problems.
Nafisa Rashid, a student at Oakwood Friends High School, says, "My interest in aquatic ecology comes from my passion to learn about the world around me. Aquatic ecology research allows me to learn more about the community I live in and it provides me with the opportunity to use a range of skills including creativity. This is important to formulating an experiment that is different from previous experiments, and in using various materials and supplies in unexpected ways, such as using a safety pin to make drainage holes for grass plants in a plastic cup."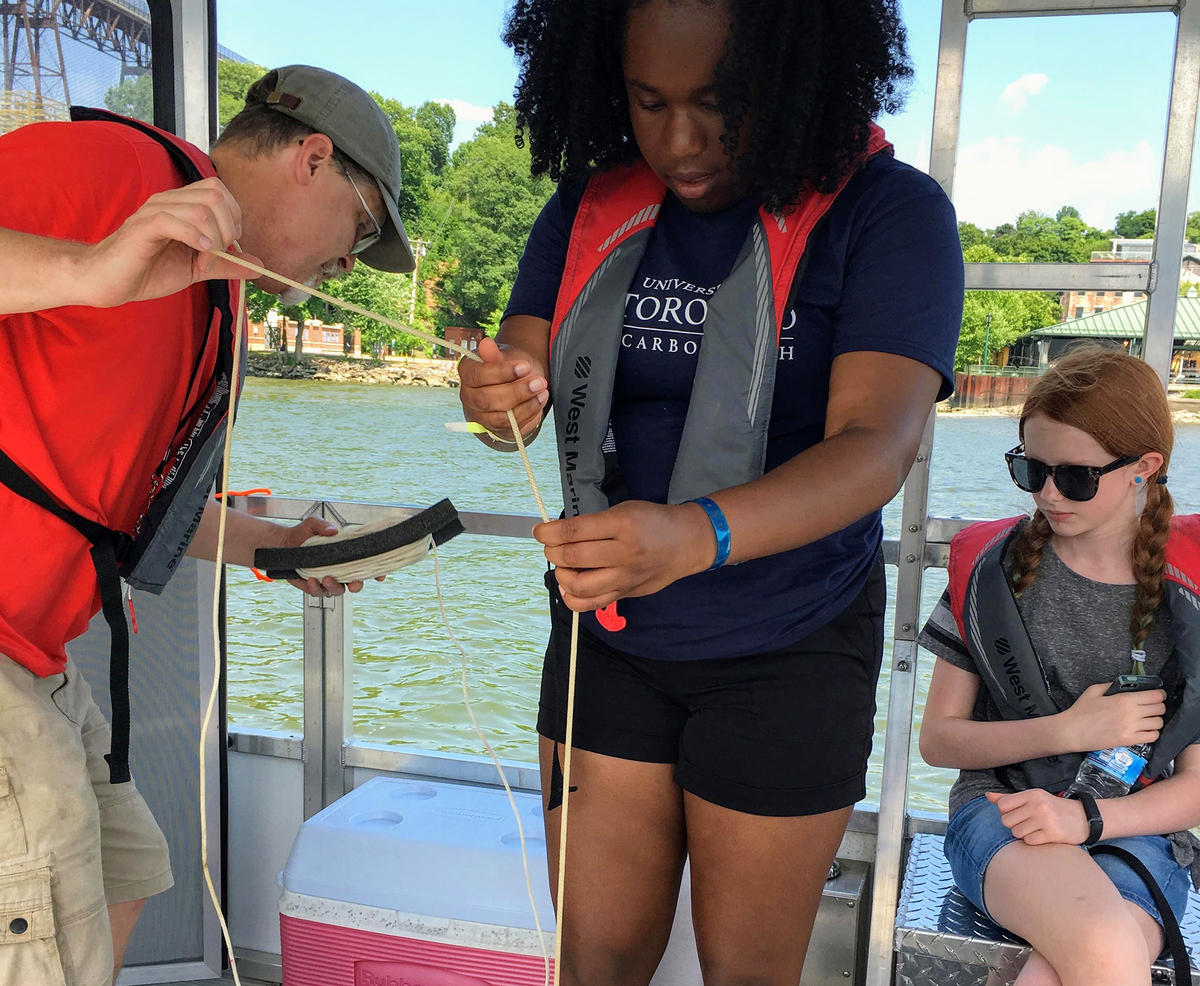 The MH-YES program emphasizes the importance of communicating scientific research to broader audiences. To gain firsthand experience in this area, MH-YES participants are partnering with Scenic Hudson and the Hudson Valley ReEntry Network to lead a community cleanup day around the Fallkill Creek in Poughkeepsie. This event will allow students to talk to community members about how their MH-YES research efforts address local environmental concerns.
The MH-YES teams will also present their work at a project symposium at the Cary Institute of Ecosystem Studies on August 10th. Members of the public are welcome to attend. 
Top photo:
MH-YES coordinators
Rhea Esposito – Education Program Leader – Cary Institute of Ecosystem Studies,  Alan Berkowitz – Head of Education – Cary Institute of Ecosystem Studies, Neil Fitzgerald –  Assistant Dean of Science and Professor of Chemistry –  Marist College
---
The MH-YES program is made possible by support from Cary Institute of Ecosystem Studies, Marist College, the Water Resources Institute, the National Science Foundation, and Columbia University.
MH-YES is one of four summer pilot programs supported by an NSF INCLUDES grant to Lamont-Doherty Earth Observatory of Columbia University.
Cary Institute of Ecosystem Studies is an independent nonprofit center for environmental research. Since 1983, our scientists have been investigating the complex interactions that govern the natural world. Their findings lead to more effective management and policy actions and increased environmental literacy. Our staff are global experts in freshwater and forest health, disease ecology, urban ecology, and climate change.