Tropical forests store vast amounts of carbon, about 50% of which is locked up in the largest 1% of trees. That means giant tropical trees play an outsized role in mitigating climate change. But tropical trees are dying at increasing rates, and giant trees are likely at risk, too. The Gigante project will learn when, where, and why giant tropical trees die, in order to better manage forests and the global carbon budget.

Mortality rates of giant trees are unknown, in part because they are so rare. Traditional studies cover a relatively small area (usually 1 hectare) and short timescales, and thus do not capture an adequate number of giant trees to observe trends in their mortality.
Gigante overcomes this challenge by dramatically expanding the study area and frequency of data collection. We will use drones to monitor giant trees across 1,500 hectares of tropical forest at five field sites — a total of 7,500 hectares — on a monthly basis. When signs of stress or damage are detected, an on-the-ground team of local experts will rapidly investigate the cause of damage, aided by data from nearby meteorological stations and lightning-location systems. The project will investigate four main drivers of mortality: wind, lightning, drought, and disease.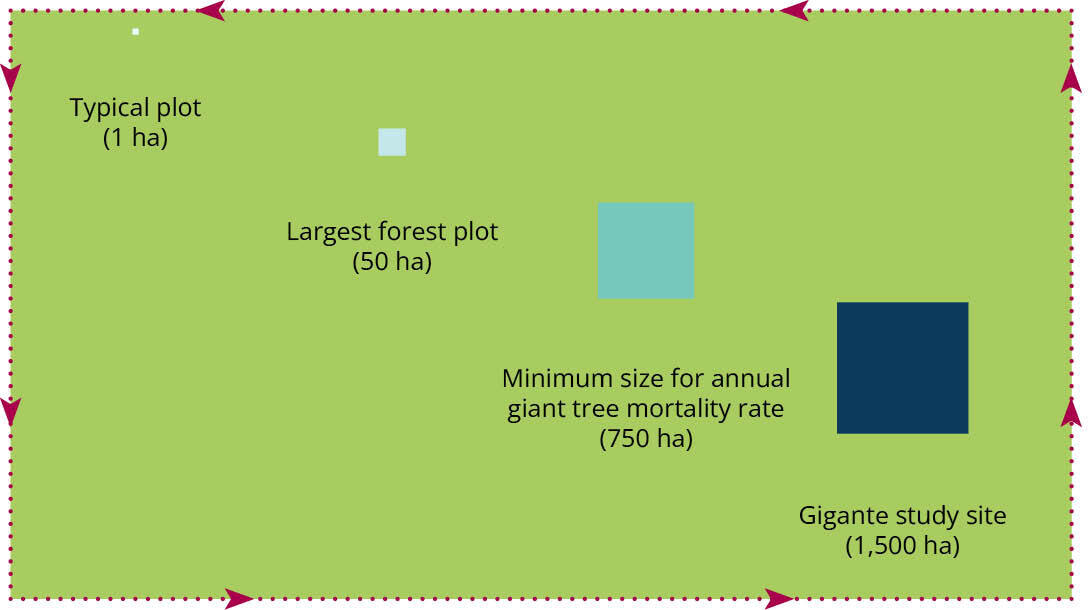 Learning what's killing giant tropical trees, and at what rates, will help us to better understand present and future global carbon budgets. We will also develop a clearer picture of which tree species are best at surviving each major driver of mortality — information that will prove vital to long-term tropical forest conservation and restoration.
We cannot understand the future of tropical forests and the carbon budget unless we address the core questions of this project.