"Animals and Plants on the Move"
This summer, our Eco-Discovery campers will explore the fascinating journeys that animals and plants make to find everything they need to survive.
How far must animals move each day to find food—and how do they move their bodies to get there? How do plants find a way to move to find water and nutrients? From plants that climb high or creep low, to animals that travel from under the water up to the land and sky, the natural world is full of adventure!
Campers will hike the trails at Cary, play games, observe plants and animals, and conduct scientific experiments to investigate and reveal the exciting wonders of animal and plant movement in natural ecosystems.
Goals during our summer Eco-Discovery Camp
use children's natural curiosity and enthusiasm for the outdoors to help them understand important ecological concepts,
create an open space where campers can ask and answer their own scientific questions,
expose campers to the field of Ecology,
support children as they develop confidence in their ability to use science to understand and positively impact the world.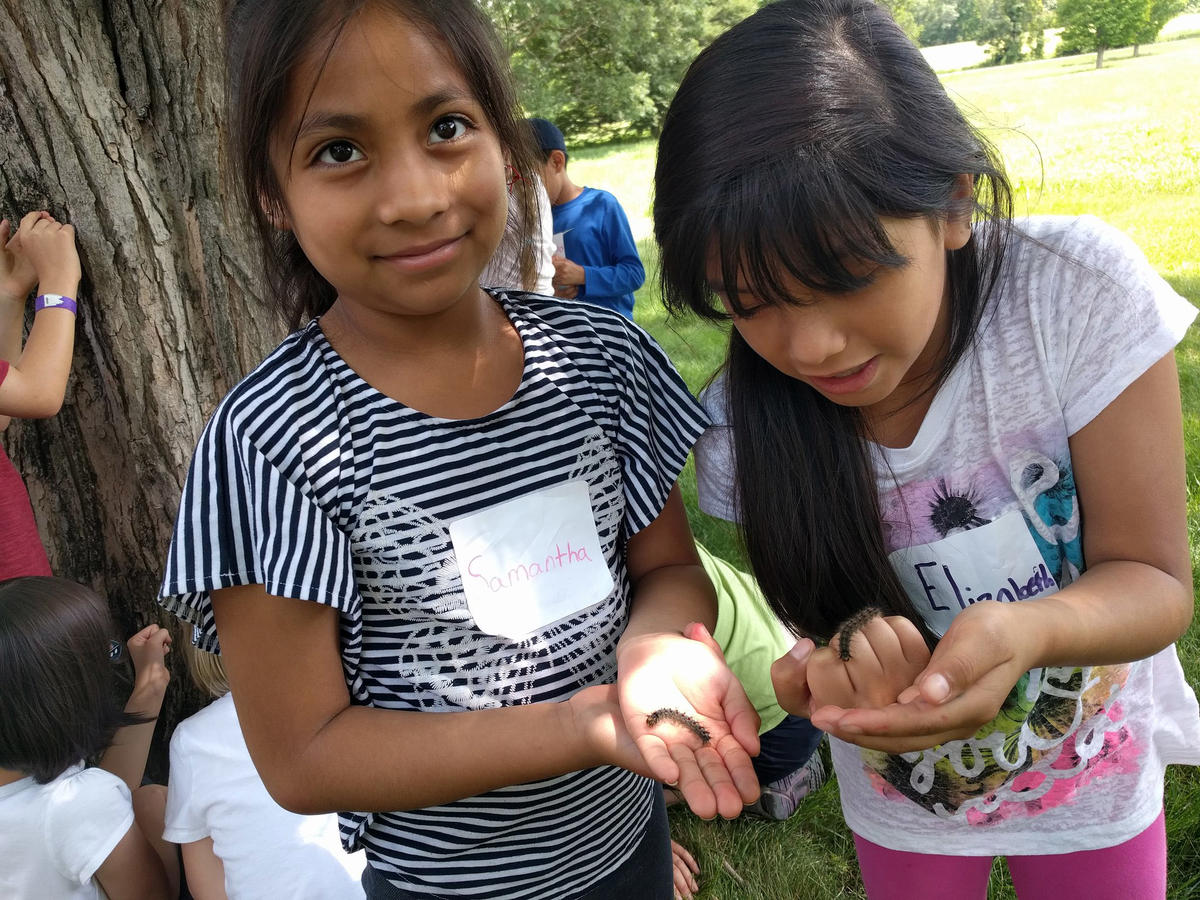 How do campers spend their week?
At the Cary Institute's Ecology Camp, children have a unique opportunity to experience ecological science with our skilled ecology educators and research scientists. During Eco-Discovery Camp, children entering grades 2-7 explore the hills, valleys, ponds, and streams of our 2,000-acre Dutchess County campus. Throughout each 1-week session campers conduct scientific investigations, learn about the natural history of the area, and participate in team building activities.
Each year the camp has a different theme, allowing our many returning campers to have unique experiences year after year. Past camp themes have included: Stream Pollution (2015), Nature's Structures (2016), Bugs, Bacteria and Beyond (2017), "What's In Our Water?" (2018), and The Secret Life of Forests (2019)
Visit the camp Flickr photo gallery to see just how much fun our campers have!
How old are campers?
Each week of camp will have a approximately 12 campers and will be dedicated to either younger campers (entering grades 2-4) or older campers (entering grades 5-7).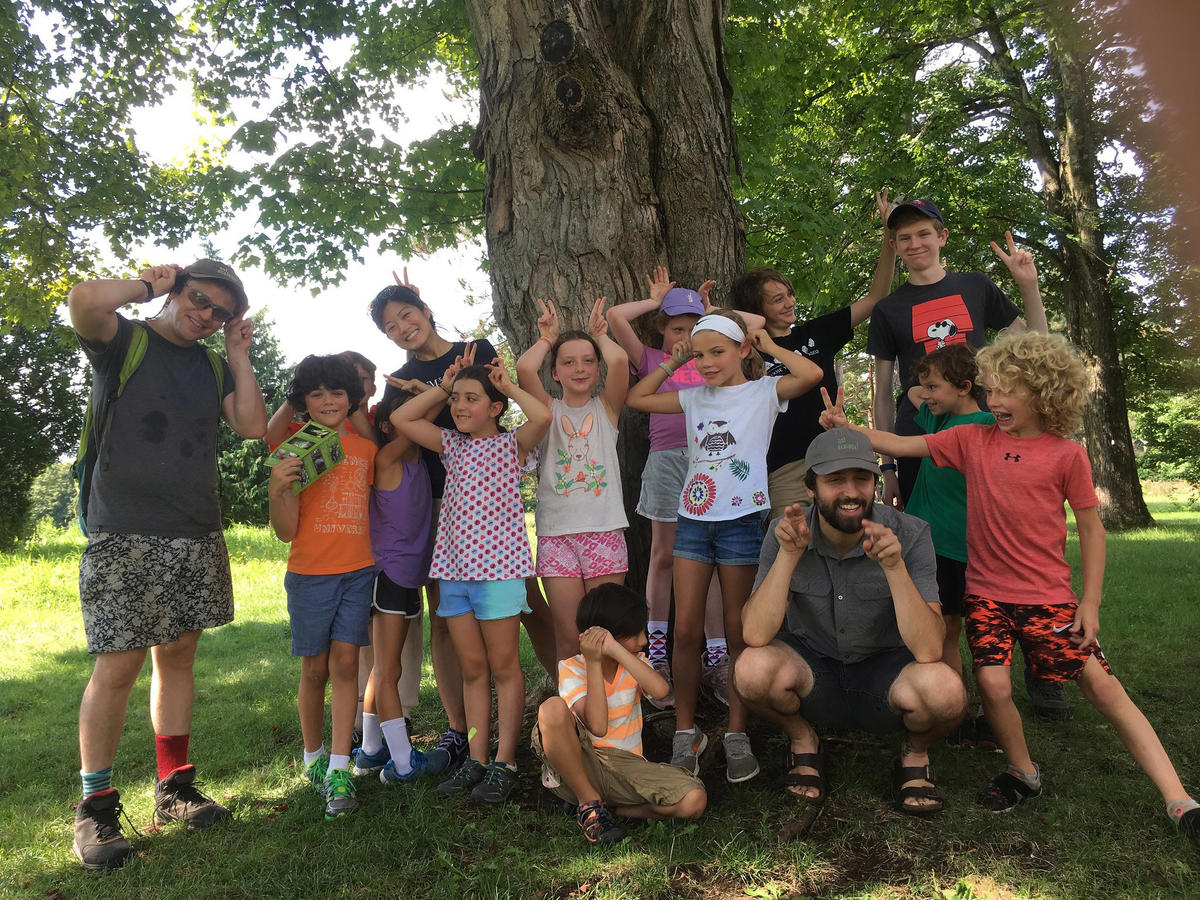 Who teaches camp?
Two educators with extensive experience in ecology and education will teach each week. We're also fortunate to have a high school-aged Eco-Leader volunteer helping with camp each week.
How long are the sessions?
Eco-Discovery Camp for 2nd -4th graders runs from 9am to 3pm, Monday through Friday, with a late pick up (4pm) option available. For 5th – 7th graders, the camp day runs from 9am to 4pm. This year, the first week is a pro-rated four day session due to the July 4 holiday.
Can campers attend multiple sessions in one summer?
Unfortunately, demand is so high that we are only able to invite each camper to attend for one session per summer. In addition, each week of camp follows the same curriculum, and therefore campers may participate for one session only. We typically fill each session to capacity, so be sure to reserve your preferred week early.
How much does it cost?
Our one week sessions cost $275 and $315 for younger and older campers, respectively. Session 1 is pro-rated to $215 because camp will be closed on July 3.
Late pick-up for younger campers (4pm) –  add $50/week.
 
Refund Policy
Withdrawal from camp prior to June 5, 2020 refunded total fee less $25.00 for administrative costs. No refund for any reason after June 5, 2020.
Camp Scholarships
Through the generosity of community members and grant. funding from the Dyson Foundation, we are proud to offer a limited number of scholarships to families who could not normally afford to send their children to camp. Scholarship recipients attend camp for a nominal registration fee of $20.
To be eligible for a scholarship students must qualify for free or reduced lunch, as outlined by federal income eligibility guidelines. While we encourage all eligible students to apply, this year we are especially interested in supporting students from English Language Learner families. We can provide most pre-camp materials in Spanish upon request. Scholarships are awarded on a first come, first served basis. Typically all scholarships are awarded by the end of April, so please apply early.
Scholarship application (english)
Scholarship application (spanish)
Please return the application form to us via email (caryeducation@caryinstitute.org) or mail (2801 Sharon Turnpike, PO Box AB, Millbrook, NY 12545).
For more information about scholarships, contact us at caryeducation@caryinstitute.org.
What about older campers?
Eco–Leaders Program
Our Eco-Leaders Program is for students entering grades 8-12. Each Eco-Leader assists educators during one Eco-Discovery camp session while also leading their own activity and assisting in data collection. This is similar to a junior counselor program, and includes a required training session prior to camp.
Eco-Leaders must apply to the program by March 15. Applicants will be notified of their status approximately April 1.
Art + Science Program
Middle and high school students are invited to participate in our weeklong Art + Science program. Students will spend one to two weeks exploring Cary's field, forests, and streams through the art of scientific observation and will create a beautiful field book of ecological discoveries.
For more information about the Cary Institute's Ecology Camp, contact us at caryeducation@caryinstitute.org.