Fog is commonplace in many coastal geographies, notably the west coasts of California, Chile, and Africa. In many Pacific coastal systems, fog is the primarysometimes the onlysource of water for plant communities and human settlements. It is a fundamental moderator of local and regional climate and influences productivity of near-coast terrestrial ecosystems.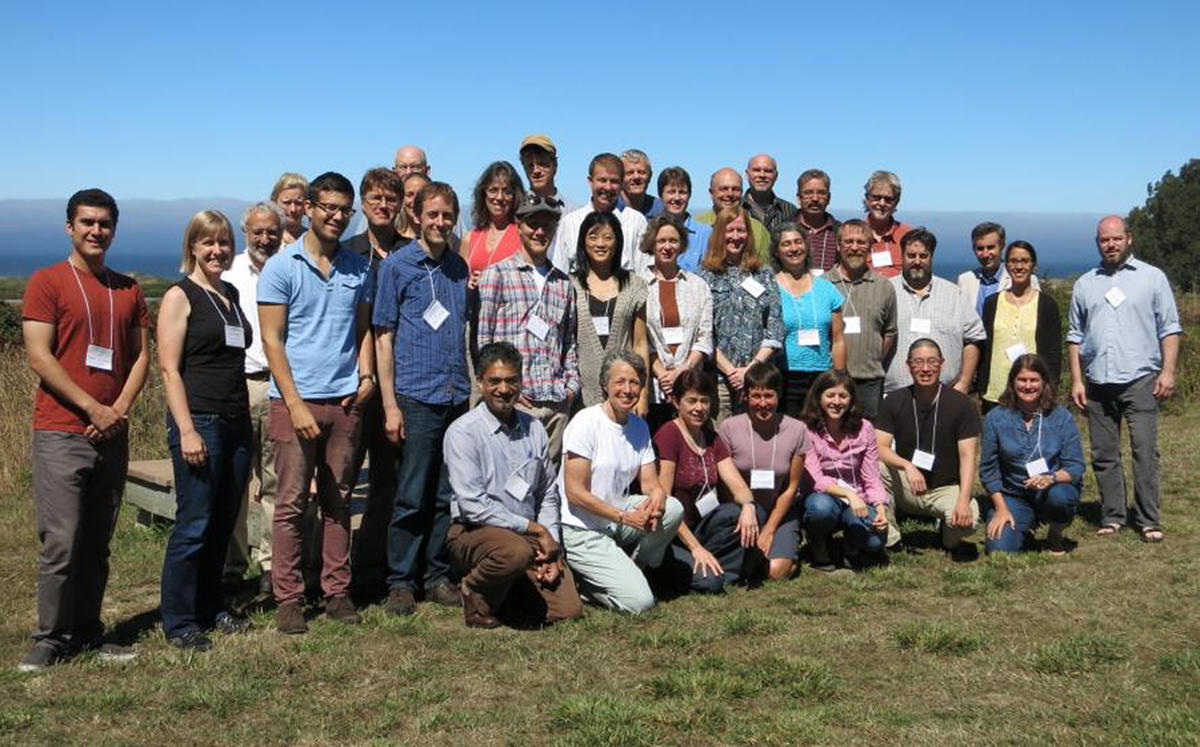 Recognizing the need for an interdisciplinary approach to fog research, a diverse group of multidisciplinary scientists was engaged over the course of several meetings to identify gaps in knowledge and fog research frontiers. The planning exercise confirmed the need for an interdisciplinary, systems-based approach and also resulted in a conceptual framework for studying coastal fog systems.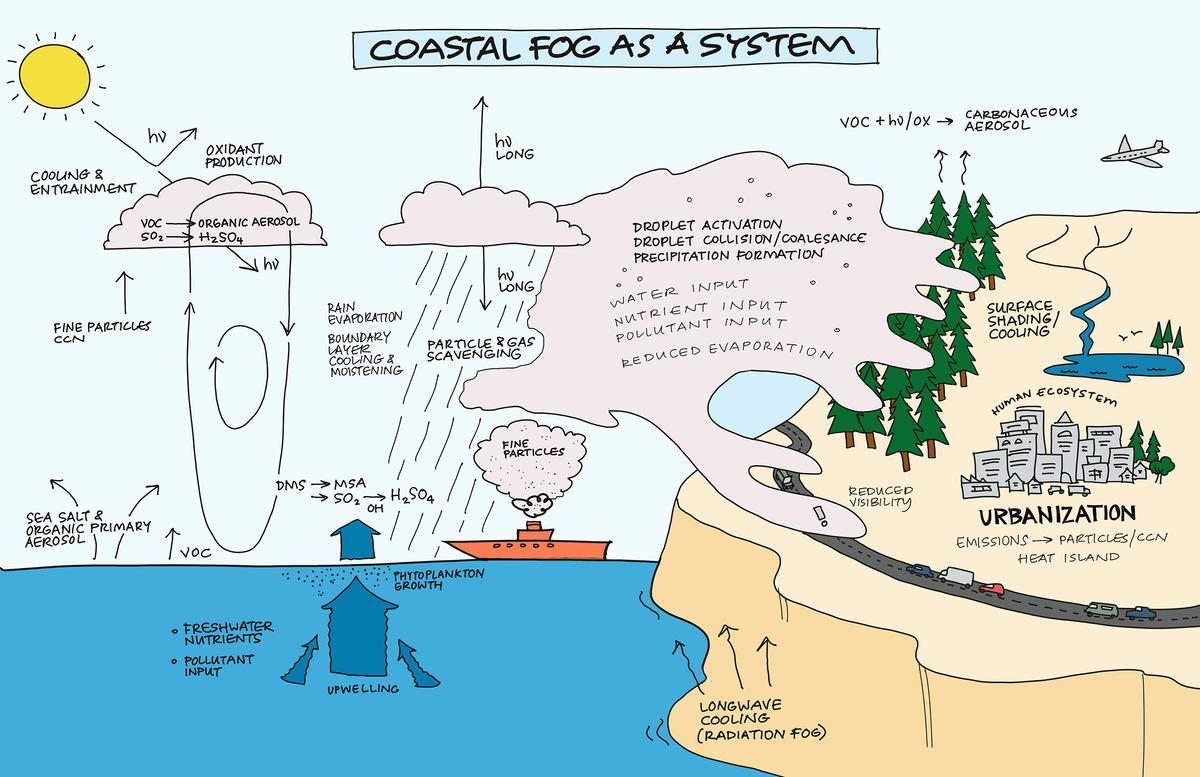 Resources
Weathers et al. 2014. Fog Research Frontiers: An Interdisciplinary Research Agenda for Coastal Fog Systems.
Solving the Mysteries of Coastal Fog. (.pdf)
Pescadero Coastal Fog Workshop Summary, June 2013. (.pdf)
Top image:
Changes in fog occurrence could impact the wine industry, which was valued at $13.4 billion in fog-affected Sonoma County, in 2012.