We are excited to announce the release of Science for the Sustainable City. Published by Yale University Press, the book is co-edited by Cary scientists Steward Pickett and Emma Rosi, with collaborators Mary Cadenasso, Morgan Grove, Elena Irwin, and Christopher Swan. The editors have all led research programs in the Baltimore Ecosystem Study (BES), a landmark long-term research project investigating the urban ecology of Baltimore, Maryland.
The book synthesizes 20 years of research in Baltimore and offers insights on findings, methods, and research needs that could be applied to urban research and management in cities globally.
Pickett, the founding director of BES, explains, "Science for the Sustainable City highlights BES contributions to policy, management, and revitalization in Baltimore. In it, we describe the history of American urban ecology, the origin and growth of BES, and the distinct environmental and social contexts that frame BES research.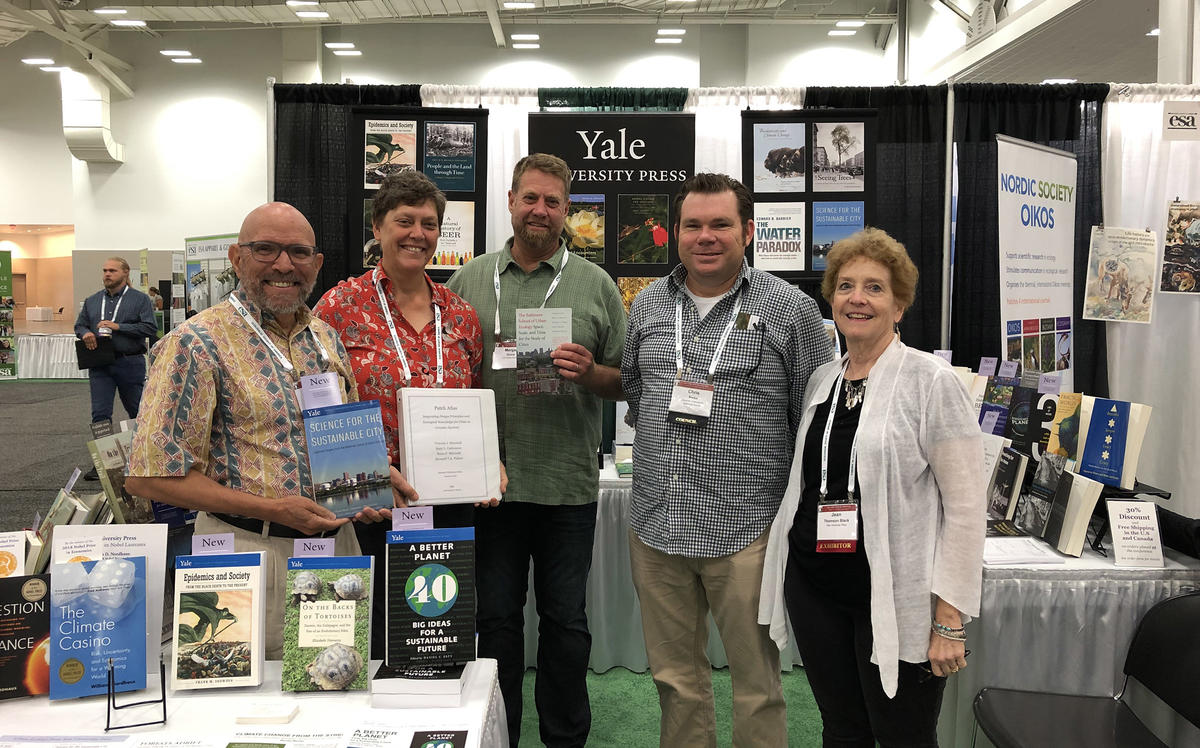 It's exciting to bring these pieces together in a way that uses lessons learned in Baltimore to help guide cross-cutting research, education, and urban management in the US and abroad. Through this work, we hope to improve living conditions and sustainability not only in Baltimore, but in cities around the world."
This work expands on Pickett's earlier book, The Baltimore School of Urban Ecology: Space, Scale, and Time for the Study of Cities.
Picket says, "The Baltimore School of Urban Ecology laid out the theory underpinning BES's signature approach to studying cities, which focuses on integrating ecological research and boots-on-the-ground applications. Science for the Sustainable City builds on this conceptual foundation by presenting 20 years of research results guided by this approach."
Learn more
You can join Steward Pickett, in conversation with Cary Institute Research Fellow Timon McPhearson, in their upcoming 'Cary in the City' talk at WNYC's Greene Space on February 27, 2020.
Read Steward Pickett's blog post about the book.