(Millbrook, NY) Steward T.A. Pickett, a Distinguished Senior Scientist at Cary Institute of Ecosystem Studies, has been elected to the National Academy of Sciences. Election to the Academy is one of the highest honors a scientist can achieve. Members, who are selected based on the merits of their research, serve as advisors to the nation on scientific issues.
Pickett was recognized by the Academy for his work on urban ecology and plant succession. He was among the 120 new members, including 30 international scholars, recently announced. Two Cary-affiliated scientists were also honored with the distinction: Tom Lovejoy, a Cary Institute Trustee and Professor in the department of environmental science and policy at George Mason University, and Juan Armesto, a Cary Adjunct Scientist and Professor in the department of ecology at Pontificia Universidad Católica de Chile.
Pickett's research explores the ecological structure of urban areas and how vegetation changes through time after disturbance, with national and global applications. His field sites have included: vacant lots in urban Baltimore, primary forests in western Pennsylvania, post-agricultural fields in New Jersey, China's rapidly urbanizing Yanqi Valley, and riparian woodlands and savannas in Kruger National Park, South Africa.
Gene E. Likens, founding director of Cary Institute of Ecosystem Studies, comments, "Steward's leadership in theoretical ecology, forest succession and patch dynamics, and his pioneering studies of urban ecosystems are among the many scientific contributions culminating in this prestigious honor. In seeing humans as part of ecosystems, his work seeks better outcomes for people and the environment. We are incredibly proud of his accomplishments."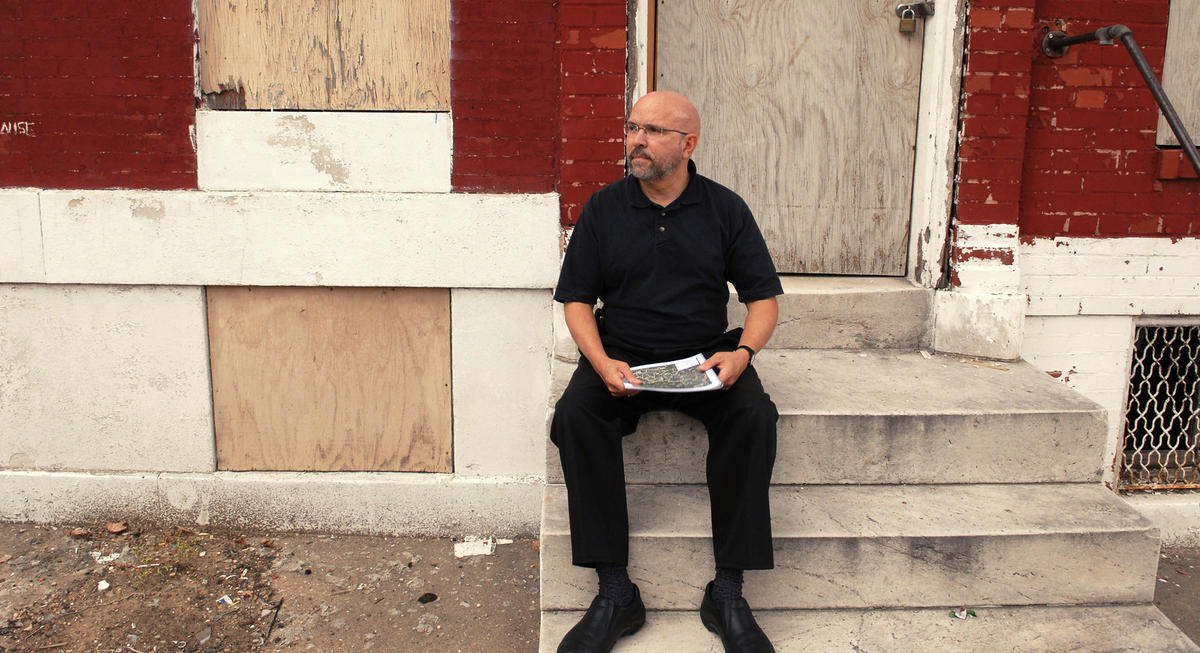 Pickett has spent more than 25 years forging partnerships between ecologists and people who design and manage cities to protect and promote ecosystem services in urban environments. He is the founding director of the Baltimore Ecosystem Study (1997-2016), and also co-directed the Urban Sustainability Research Coordination Network. This project established lasting, interdisciplinary connections between urban designers, policymakers, and managers.
Cary Institute President Joshua R. Ginsberg comments, "Steward's research and vision have been instrumental in advancing the sustainability and resiliency of cities. This includes timely work on nature-based solutions, such as green infrastructure, as well as important scholarship on the ecology of environmental injustice. His work addresses urgent environmental issues, and he will be a valuable member of the Academy."
Pickett received his BS in botany with honors from the University of Kentucky, Lexington and his PhD in botany from the University of Illinois, Urbana. He is the author of hundreds of peer-reviewed research papers and nearly a dozen books, among them: Ecological Understanding: The Nature of Theory and the Theory of Nature, The Baltimore School of Urban Ecology, Science for the Sustainable City, and Resilience in Ecology and Urban Design.
A past President of the Ecological Society of America (2010-2013), Pickett's positions on professional bodies include: the Board of Directors for the American Institute of Biological Sciences, the Board of Directors for the Defenders of Wildlife, and the Biological Sciences Advisory Committee for the National Science Foundation. 
Pickett was elected as a Fellow to the American Association for Advancement of Science in 1992, and to the American Academy of Arts and Sciences in 1993. He is the recipient of Columbia University's Conservation Innovator Award (2005) and the Botanical Society of America's Centennial Award (2006). Recently, he was honored with the Ecological Society of America's 2021 Eminent Ecologist Award.
Cary Institute now counts among its staff four elected members of the National Academy of Sciences. Gene Likens was elected in 1981 for his studies of human accelerated environmental change at the Hubbard Brook Experimental Forest. William Schlesinger was elected in 2003 for his work on the impact of climate change on plant growth and soil carbon storage. And Jon Cole was elected in 2014 for his studies of lakes and rivers.
For the full list of newly elected members.
*Induction date: April 29, 2022
---
Cary Institute of Ecosystem Studies is an independent nonprofit center for environmental research. Since 1983, our scientists have been investigating the complex interactions that govern the natural world and the impacts of climate change on these systems. Our findings lead to more effective management and policy actions and increased environmental literacy. Staff are global experts in the ecology of: cities, disease, forests, and freshwater.